Rice football has released its depth chart for its season opener against USC. Here are the latest and a few notes on relevant players.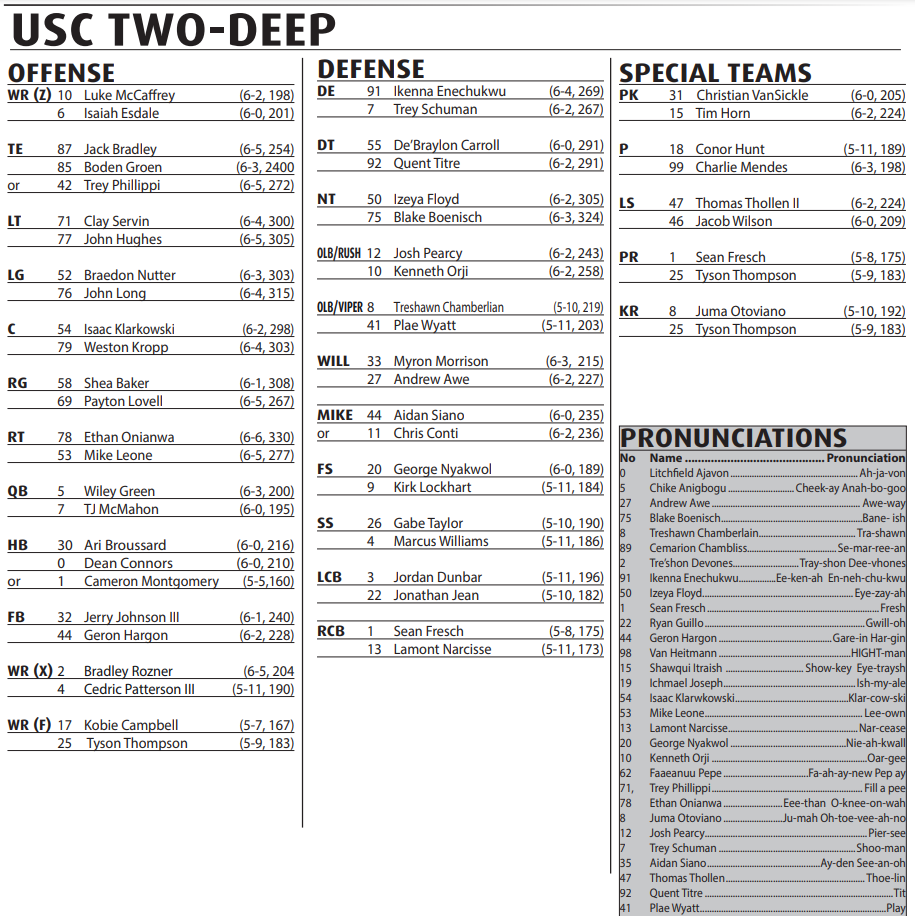 Who's missing?
Rice football has had two players medically retire since fall camp began just a few weeks ago. Gavin Reinwald, who had been the Owls' backup tight end behind Jack Bradley, saw his season end with a torn ACL midway through camp. Wide receiver Sam Crawford, who had been in the mix for a starting spot until recently, announced his medical retirement on Thursday evening.
There's also no Cedric Patterson on this iteration. As mentioned to our subscribers earlier in the week, he is not traveling with the team to Los Angeles.
Starting Specialists
Christian VanSickle and Conor Hunt have earned starting nods at kicker and punter respectively, this week. VanSickle beat out Washington transfer Tim Horn while Hunt beat out incumbent punter Charlie Mendes.
New names
Trey Phillippi, who until recently played offensive line, is listed as the backup to Jack Bradley at tight end (with an OR designation between himself and Boden Groen. Getting him into the game on such short notice seems like a stretch, but he's already a capable blocker, so seeing him listed this high on the depth chart could mean he may actually see some action on Saturday.
Safety Marcus Williams has been in and out of the lineup with injuries since he arrived on campus, but he's recently cracked the two-deep.
Getting ready for the game
The Roost has plenty of content already up and running to get you ready for Rice football vs USC this weekend.

Subscribe on Patreon for exclusive Rice football recruiting updates, practice notes and more.
Recent Posts