Rice football clinched bowl eligibility, downing the Owls from FAU to secure their sixth win of the season and allow us all to exhale.
The first play was scary, but Rice football responded well and found a way to make sure they scored at least one more point than the visiting Owls to secure back-t0-back bowl trips. The home Owls ground out a win in a game in which they felt like the much better team throughout. We talk through the win and try to make sense of some of the oddities along the way.
You can find previous episodes on the podcast page. For now, give a listen to Episode 169.
Episode Notes
DCTF
The Roost Podcast is now part of the Dave Campbell's Republic of Football Podcast Network. You'll still get the same content with the same hosts, but now under the DCTF banner.
Homefield
We're thrilled to partner with Homefield Apparel, the premier proprietor of college football clothing. First-time buyers can use the code ROOST for 15% off their order. The Owls hoodie is a personal favorite. So is the brand new Luv-Ya-Owls shirt. Shop the Rice collection or pick up something else (or both)!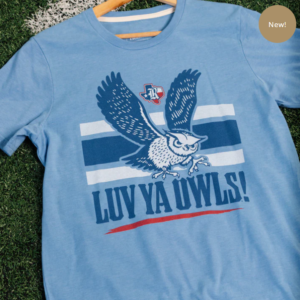 Patreon
Get exclusive insight on Patreon. Be the first to get the inside scoop on what's going on with Rice football and stick around for even further analysis. That includes practice updates, analysis and more. Your support matters and makes The Roost better.
Recapping Rice Football vs FAU
AJ Padgett and the Rice offense did just enough
The offense is functional, but made a few costly mistakes
Just get the ball to Luke McCaffrey and Dean Connors
The defense played incredibly well, aside from the first play
Rice is going bowling, possibly somewhere tropical?
Six wins mattered for this team, and we're glad they got there
Where can you find us?
The Roost Podcast is part of the Dave Campbell's Republic of Football Podcast Network. You can find this podcast and all of our partner podcasts on Apple, Spotify and wherever you get your podcasts.ri

Subscribe on Patreon for exclusive Rice football recruiting updates, practice notes and more.
Recent Posts