For Patreon Subscribers

Not a patron?
Subscribe here or sign in with legacy access with Roost credentials here.
Have questions?
Contact The Roost here.
Login issues?
All premium pages are reserved for subscribers. If you try and access premium content without being logged in, you'll see something like this: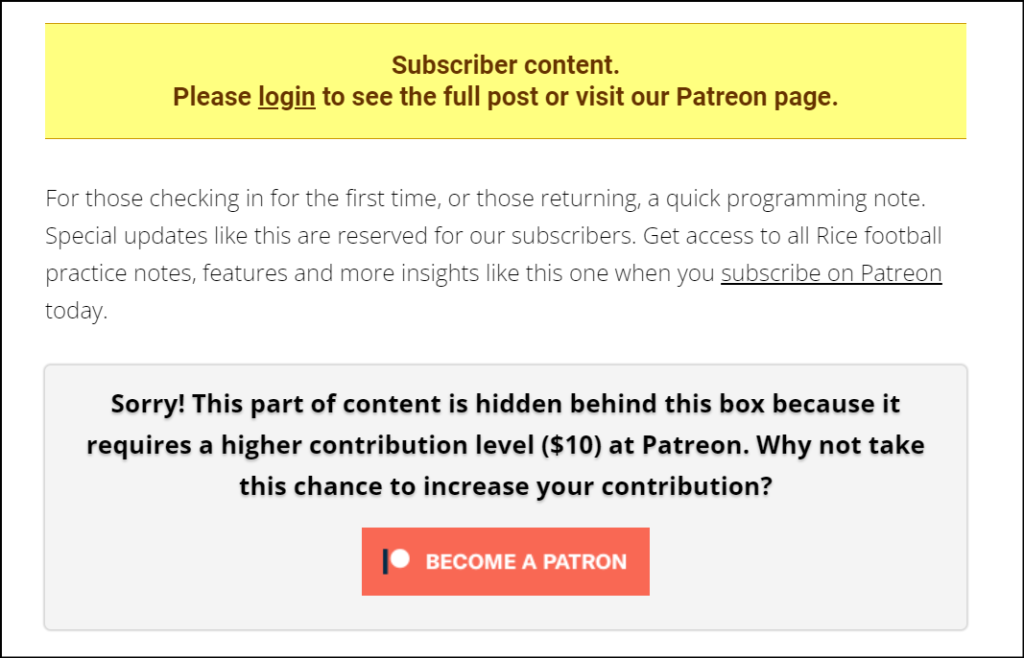 If you already have an account, login by clicking the login prompt on the yellow alert box. Clicking the "Become a Patron" will take you to the new account set up process. It will not log you in.