About the Roost
The Roost is the go-to destination for Rice athletics news, analysis and discussion in the world. From thoughtful analysis to post game discussion, the Roost is your home for Rice spots. Excited about a big win? Share in the reveling with fellow Owls and friends. Frustrated by a play call on third-and-goal? Vent your frustrations with us.
You can expect insight on and up-to-date information on all the latest happenings with Rice sports right here. From breaking news to instant reaction after the games, we've got you covered.
Exclusive content is available right now for our Patrons. Subscribe today and get access to football practice reports, exclusive analysis, recruiting updates and more.
We're building the best community of Rice fans in the world.  So what are you waiting for? Jump on board, add your name to the mailing list (we won't spam you) so you don't miss out on any important announcements and get ready for what promises to be exciting times ahead in Rice athletics. Any questions? Send them here.
About the Director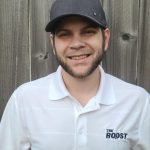 Matthew Bartlett launched The Roost in 2018 because he saw a passionate fanbase that was hungry for more – more news, more insight and more conversation about the team they love. Rice boasts a rich tradition and has a bright future ahead. He wanted to get in on the ground floor and help lay a road map for the years to come.
Matthew is a Houston native that grew up in the suburbs. Baseball was his first sports love but football and basketball followed soon after. He is excited to bring Rice into focus in the city of Houston and beyond. It's going to be a wild ride and things are just getting started.
---