The Rice basketball roster will grow and change between the end of the regular season and the start of the next. Stay tuned here for updates.
Roster churn has become a part of college sports as we know and Rice basketball is not immune to the ebb and flow of players coming in and out. With the 2021-2022 season in the books, this page will serve as a running tracker regarding the roster for the upcoming season as it currently stands. The last official roster is available here.
Feel free to bookmark it and refer back to it from time to time as players announce their intentions throughout the offseason.
Departing with Eligibility (4)
C Mylyjael Poteat
G Chris Mullins
F Riley Abercrombie
G Noah Hutchins
Departing Seniors/Graduates (2)
G Terrance McBride
G Carl Pierre
Incoming High School Signees (3)
G Mekhi Mason
G Mason Jones
F Andrew Akuchie
Incoming Transfers (2)
Current Expected Remaining Roster (10)
G Jaden Geron
G Jake Lieppert
G Travis Evee
G Quincy Olivari
F Cam Sheffield
F Ben Moffat
G Reed Myers
F Max Fiedler
F Damion McDowell
F Jackson Peakes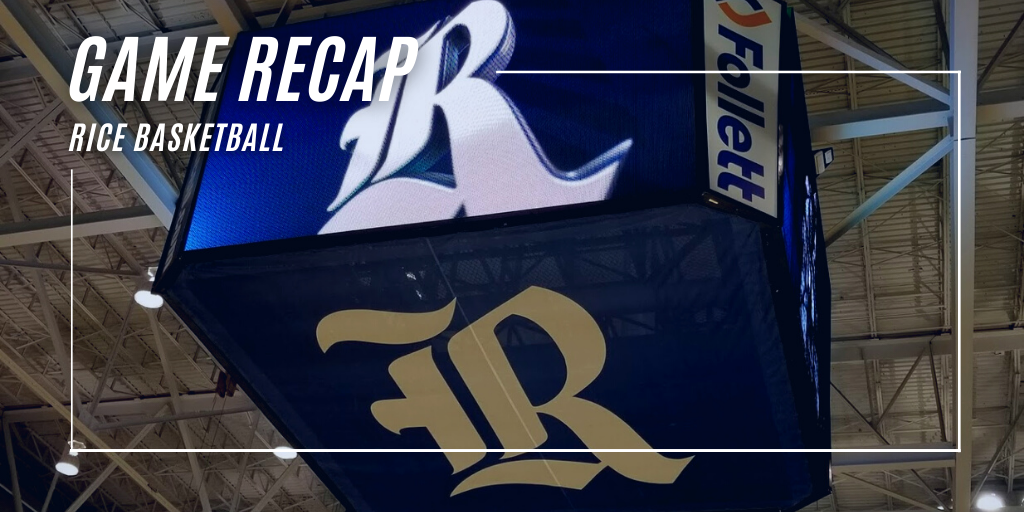 Rice basketball rebounded from a tough road trip with a lopsided home victory over UT Martin, capped off by a record-setting shot from Travis Evee. Returning home from a disappointing road trip, Rice basketball reentered Tudor Field house in need of a jolt. It had been a minute since the Owls started a game with […]

Subscribe on Patreon for exclusive Rice football recruiting updates, practice notes and more.
Recent Posts