The first Rice football practices are in the books. This is the first of several updates of how the Owls are looking on the grass.
Rice football announced its spring roster in mid-February. Two new coaches, including new offensive coordinator Marques Tuiasosopo, were introduced on Tuesday. In between those events, the Owls kicked off spring practice.
The 15 sessions are scheduled to run throughout the month of March with the spring game set for April 2. Last year's practices were halted abrupted when COVID-19 restrictions thrust all sports into an unexpected halt. With precautions in place, Rice expects to not only finish but continue to improve during this year's spring practices.
Subscriber content.

Please

login

to see the full post or visit our Patreon page.
The Roost will have you covered every step of the way. Subscribers get access to all spring practice notes, recruiting updates and special features. Subscribe on Patreon and get access to it all today.
2021 Rice Football initial spring depth chart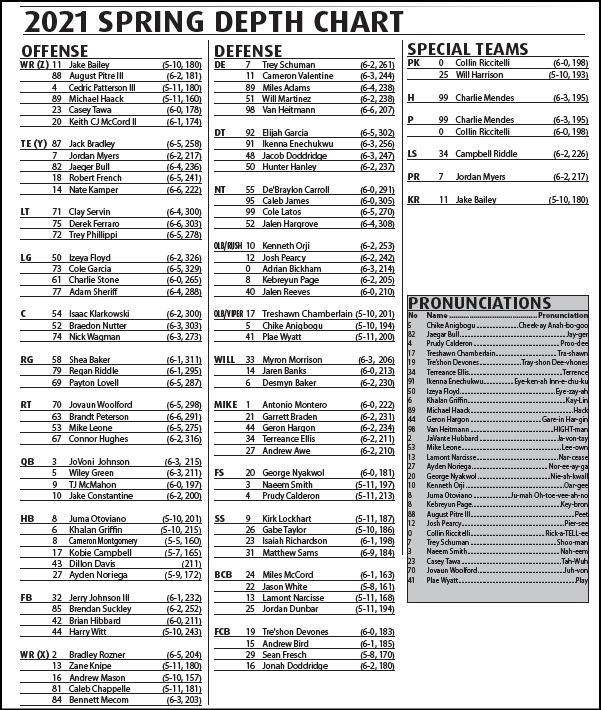 There's a lot to unpack here. How those players look on the field and what sort of movement we could see over the next few weeks will be covered in the next post. On this occasion, we'll dive into the most important takeaways from the initial layout of the depth chart.

Subscribe on Patreon for exclusive Rice football recruiting updates, practice notes and more.
Recent Posts