The 2021 Rice Football recruiting class has added another piece to their future secondary, picking up a commitment from safety Marcus Williams.
Two weeks after adding their first safety commit, the 2021 Rice Football recruiting classed doubled their depth at the position. Joshua Williams committed on the last day of July. The newest addition is Hoover, Alabama safety Marcus Williams (unrelated).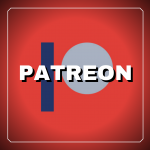 Williams picked Rice over several in-state schools like South Alabama and Troy and more than a dozen other offers. The Owls beat out Kansas and fellow Conference USA schools like Middle Tennessee and Charlotte for his services. He also held offers from Arkansas State, Harvard and Navy.
The addition of Williams will help solidify a 2021 defense that already includes seven commitments. Rice now has a pair of commitments on the defensive line, two at safety and three at linebacker. The offense has four commitments. The class as a whole ranks fourth in Conference USA and 92nd nationally.
If current trends hold, this class is on track to challenge the 2020 class as the highest rated in program history. Neither Marcus or Joshua Williams has been rated by 247 Sports at this time.
Williams can do a lot of different things on the field and was dominant from the outside linebacker position. His athleticism combined with his comfortability in space makes him an ideal candidate for the Viper safety spot in the Rice defense.
A quick look at his highlights below will give you a flavor for how many things the Owls will be able to do with Williams when he suits up in Blue and Gray. He can attack the ballcarrier and position himself for the big play in coverage. His surehandedness in the open field is something no collegiate defense should take for granted.



Subscribe on Patreon for exclusive Rice football recruiting updates, practice notes and more.
Recent Posts