The 2021 Rice Football recruiting class has added their first defensive back pledge. Safety Joshua Williams has committed to the Owls.
As has previously been the case under Mike Bloomgren, Rice has been choosy with their offers in this cycle. The 50th offer of the 2021 Rice Football recruiting class wasn't issued until late June. Rice handed out a half dozen offers at that time, including one to Linden, AL safety Joshua Williams. Roughly one month later, Williams has committed to the Owls.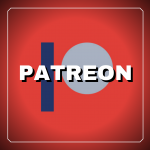 Shortly after receiving his offer, Williams released a Top 5 featuring Rice, as well as Army, Navy, Georgia Southern and Yale. He also had offers from in-state programs like South Alabama and Troy as well as C-USA peer Western Kentucky, but education was something he said was important from the beginning. Ultimately, he felt comfortable enough to pull the trigger prior to the arrival of an uncertain fall.
Williams is the first Rice commit since quarterback Shawqi Itraish committed in mid-June. He brings the 2021 Rice football recruiting class headcount up to 10 commits, tied for the third-most in Conference USA. The Owls remain in the Top 5 of the conference ranks as the calendar approaches August.
Versatility and flexibility are key descriptors in Brian Smith's defense. Williams will probably start out at safety, but he's adaptable and athletic enough to do a lot of things on the defensive side of the ball.
Williams can line up at corner and cover one-on-one as well as patrol the middle of the field. Moving around is something he's always felt comfortable with, citing his versatility as a defining feature of his game.
He says he's "a competitor who loves winning and hates losing" and that he's "always willing to put in the necessary work to help improve my game." The 6-foot-2, 190-pound Williams is going to be a valuable asset for the Owls.


Subscribe on Patreon for exclusive Rice football recruiting updates, practice notes and more.
Recent Posts