The 2021 Rice football recruiting class is beginning to take shape. Here's where the class currently stands with live updates with each commitment.
*Denotes an early enrollee
This is the latest verbally committed players for the Rice Football 2021 recruiting classes. The list will be updated to reflect the Owls' current commitments as information comes in. More information on the 2020 Rice Football recruiting class is available here. 2019 class information can be found here.
Each profile was written at the time of the commitment. Some secondary details may have changed, but player information and analysis remains relevant. As available, each profile will include relevant highlights and news regarding each recruit.
Important dates to know
The early signing period takes place in mid-December. The Owls expect the majority of their 2021 class to sign at that time, as has been the case in both the 2019 and 2020 classes under Mike Bloomgren. Recruits who don't sign will wait until National Signing Day which falls on the first Wednesday of February.
What if this list doesn't match a major recruiting service?
Recruiting services such as 247 and Rivals typically prioritize the highest ranked players. It's not uncommon for 2-star and even 3-star players to not be accounted for immediately. The delay could become even more significant following 247's changes to their recruiting model for the coming 2019 year. Players won't be considered for their composite ranking until they get a ranking by 247 themselves. For these reasons, The Roost list is the best list.
All football recruiting updates are maintained on our recruiting page. More timely updates can be found by following The Roost on Twitter and Facebook. Have questions? Reach out on either of those platforms, post in The Aviary, or shoot us a message using the contact form.
Latest updates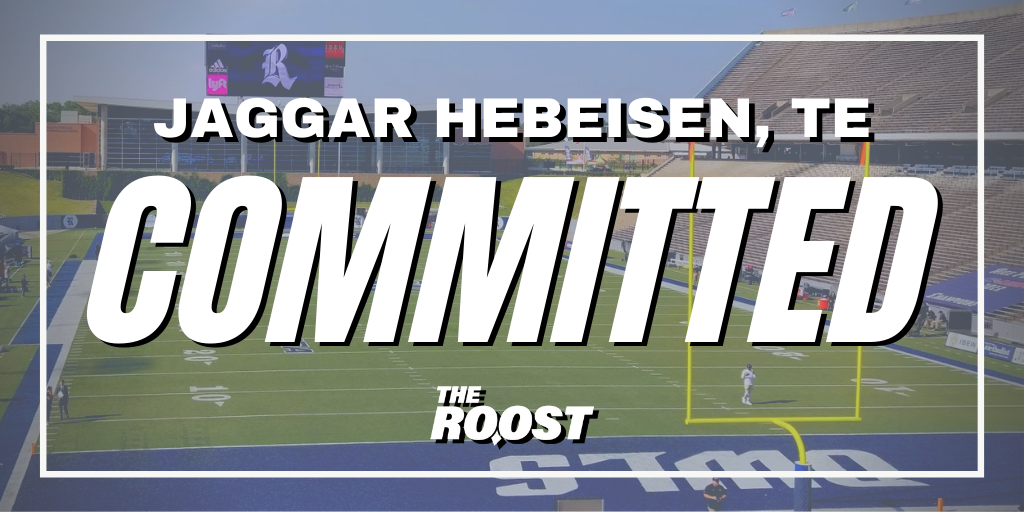 The 2021 Rice Football recruiting class has its first tight end. Colleyville Heritage tight end Jaggar Hebeisen has committed to the Owls. The limitations on in-house recruiting visits haven't slowed down the 2021 Rice Football recruiting class. The Owls' didn't lose focus, they just shifted their attention online and on the phone. They entered the […]
Join The Roost. React to stories and news in the forum. Stay plugged into the latest happenings in Rice Football with practice notes recruiting updates and more. We are your No. 1 source for Rice Athletics News.
Recent Posts