Access to the premier source for Rice football content has never been easier. Subscribe now on our free trial and get everything you need to know for the upcoming season.
In prior years, The Roost has offered digital magazines previewing the upcoming Rice Football and Conference USA seasons. With the move to the AAC and the growth of our subscriber base, we're transitioning to a different method of delivery this year and have some exciting news to share.
For the upcoming 2023 season, all Rice football season preview content and opponent previews will be available for subscribers on Patreon. And, there's more… for the first time we're offering a 7-day free trial.
Subscribers will get access to every written update in our library during their trial period. That includes more than 600 posts… and counting. There are a couple of 2023 Rice Football season preview pieces already on the site and more will be pushed out over the next several weeks.
Read the previews, check out some of our recent features, go back and refresh yourself on spring ball and more. Then, once you've seen checked it out yourself, we hope you make the decision to stick around for the season.
You can also check out these already unlocked pieces to get a flavor of what to expect: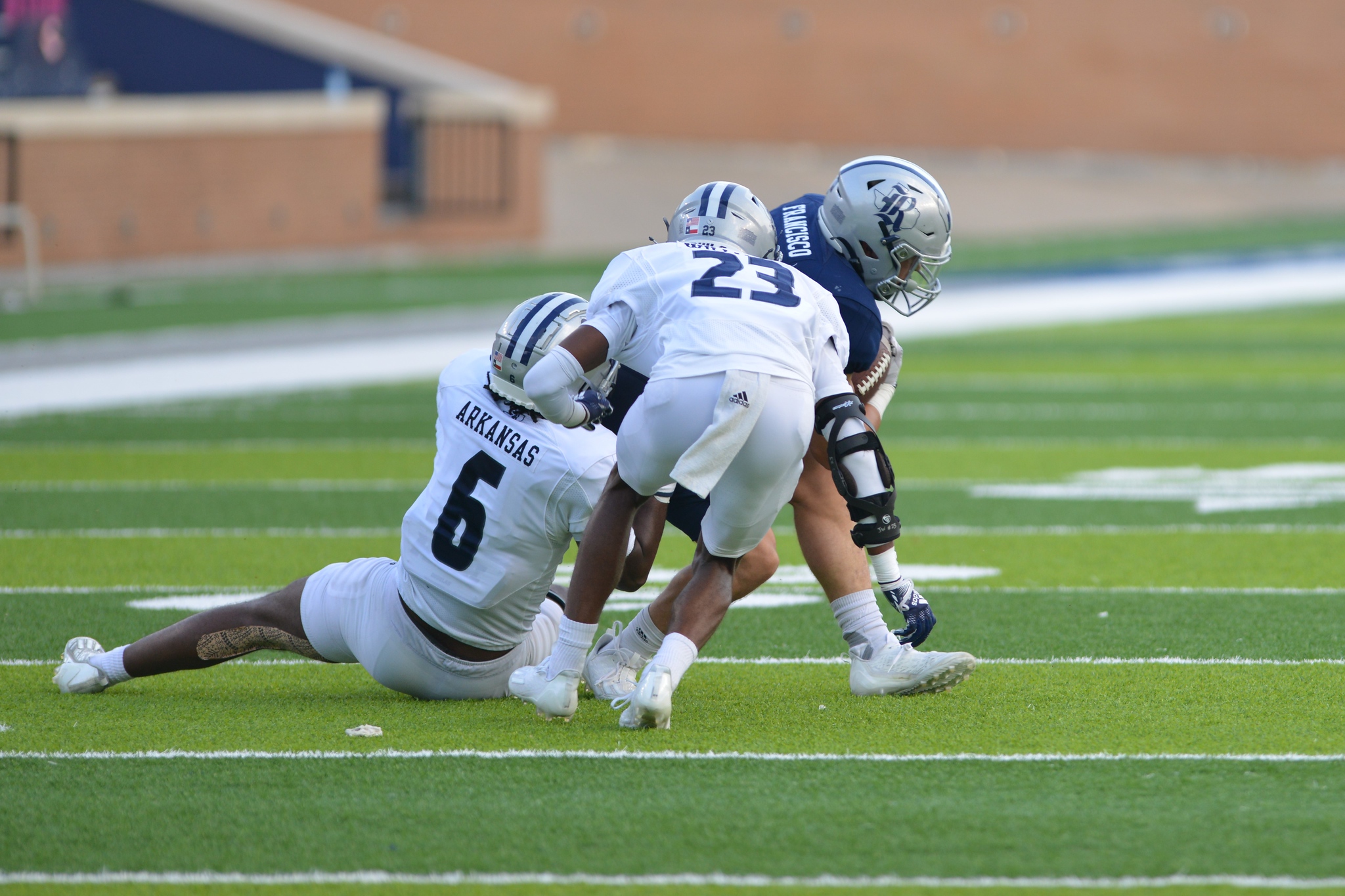 The Rice Football defense once again had a productive spring. Here's what we learned about that side of the ball. Despite coming out of the wrong side according to the final score in the 2023 Rice Football Blue and Gray Game, the defense had a largely positive spring. They asserted their will in the prior […]
---
Already a subscriber? You're good to go. Stay tuned in the weeks ahead as the season preview updates start rolling out. They'll all be shared directly on Patreon as well as our 2023 Rice Football Season Preview hub.

Subscribe on Patreon for exclusive Rice football recruiting updates, practice notes and more.
Recent Posts