Rice football got back in the win column with an emphatic victory over Charlotte thanks to a dominant defense and an outstanding day from Dean Connors.
For the first time in the last four weeks, Rice football faced an opponent that was not unbeaten in league play and the Owls took out several weeks' worth of frustration against the hapless Charlotte 49ers. This game wasn't very close and Rice did what they needed to do to put it out of reach and then slam the door. We recap the win and talk about the true talent level of this team as the season winds down.
You can find previous episodes on the podcast page. For now, give a listen to Episode 168.
Episode Notes
DCTF
The Roost Podcast is now part of the Dave Campbell's Republic of Football Podcast Network. You'll still get the same content with the same hosts, but now under the DCTF banner.
Homefield
We're thrilled to partner with Homefield Apparel, the premier proprietor of college football clothing. First-time buyers can use the code ROOST for 15% off their order. The Owls hoodie is a personal favorite. So is the brand new Luv-Ya-Owls shirt. Shop the Rice collection or pick up something else (or both)!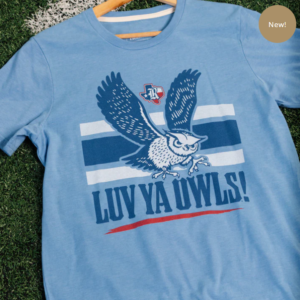 Patreon
Get exclusive insight on Patreon. Be the first to get the inside scoop on what's going on with Rice football and stick around for even further analysis. That includes practice updates, analysis and more. Your support matters and makes The Roost better.
Recapping Rice Football vs Charlotte
What a day from the Rice defense
What a day from Dean Connors
Rice corners Tre'shon Devones and Sean Fresch deliver again
What could this team's record be against a more balanced AAC schedule?
DJ Arkansas shines
One big game left against FAU
Where can you find us?
The Roost Podcast is part of the Dave Campbell's Republic of Football Podcast Network. You can find this podcast and all of our partner podcasts on Apple, Spotify and wherever you get your podcasts.ri

Subscribe on Patreon for exclusive Rice football recruiting updates, practice notes and more.
Recent Posts