Rice football was down multiple defensive starters and had no JT Daniels late, but still managed to give SMU a dogfight down to the final whistle.
When Rice football quarterback JT Daniels didn't emerge from halftime, the situation felt dire. Yet somehow, Rice rallied and gave one of the best teams in the AAC a run for their money. This isn't a podcast purposed to dwell on moral victories, but there were a lot of things to take away from this game, many of them good. We break it down in this week's show.
You can find previous episodes on the podcast page. For now, give a listen to Episode 166.
Episode Notes
DCTF
The Roost Podcast is now part of the Dave Campbell's Republic of Football Podcast Network. You'll still get the same content with the same hosts, but now under the DCTF banner.
Homefield
We're thrilled to partner with Homefield Apparel, the premier proprietor of college football clothing. First-time buyers can use the code ROOST for 15% off their order. The Owls hoodie is a personal favorite. So is the brand new Luv-Ya-Owls shirt. Shop the Rice collection or pick up something else (or both)!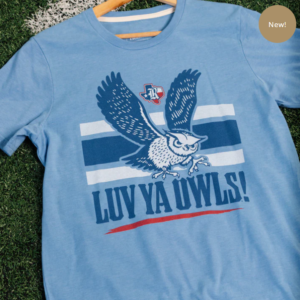 Patreon
Get exclusive insight on Patreon. Be the first to get the inside scoop on what's going on with Rice football and stick around for even further analysis. That includes practice updates, analysis and more. Your support matters and makes The Roost better.
Recapping Rice Football vs SMU
A loss that will sting, even given the circumstances
Special teams shows out
OC Marques Tuiasosopo calls a brilliant game
Proof of concept on offense, even without JT Daniels
Defense makes big plays late
Massive matchup looms this weekend against UTSA
Where can you find us?
The Roost Podcast is part of the Dave Campbell's Republic of Football Podcast Network. You can find this podcast and all of our partner podcasts on Apple, Spotify and wherever you get your podcasts.ri

Subscribe on Patreon for exclusive Rice football recruiting updates, practice notes and more.
Recent Posts