Rice football ran out of time at home against Tulane, missing out on what would have been a tremendous upset by a few points and falling to 4-4 on the season.
It didn't look like things would be that tight when Rice football fell behind 27-7 at halftime, but the Owls held Tulane to just three points in the second half, buying time for their offense to get things into gear and turn a would-be-blowout into a close game. Unfortunately, Rice came up short. What went wrong and what can they salvage moving forward? We break it down in this week's show.
You can find previous episodes on the podcast page. For now, give a listen to Episode 165.
Episode Notes
DCTF
The Roost Podcast is now part of the Dave Campbell's Republic of Football Podcast Network. You'll still get the same content with the same hosts, but now under the DCTF banner.
Homefield
We're thrilled to partner with Homefield Apparel, the premier proprietor of college football clothing. First-time buyers can use the code ROOST for 15% off their order. The Owls hoodie is a personal favorite. So is the brand new Luv-Ya-Owls shirt. Shop the Rice collection or pick up something else (or both)!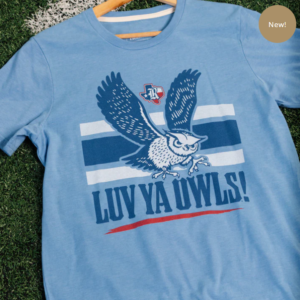 Patreon
Get exclusive insight on Patreon. Be the first to get the inside scoop on what's going on with Rice football and stick around for even further analysis. That includes practice updates, analysis and more. Your support matters and makes The Roost better.
Recapping Rice Football vs Tulane
Bend-but-don't-break defense shows some gaps in the armor
Havoc plays almost make up for the tough start
JT Daniels remains really good at football
The offense wasn't perfect, but remains a trustworthy unit
Special teams still needs to be better
There's a big game coming up this weekend against SMU
Where can you find us?
The Roost Podcast is part of the Dave Campbell's Republic of Football Podcast Network. You can find this podcast and all of our partner podcasts on Apple, Spotify and wherever you get your podcasts.

Subscribe on Patreon for exclusive Rice football recruiting updates, practice notes and more.
Recent Posts