A previously winless UConn team handed Rice Football its first home loss of the season. There's no way to sugarcoat this one.
After starting the season 3-0 at home including a Power 5 win, Rice football lost to UConn in Week 5 as double-digit favorites. The loss soured tempers heading into the bye week, which now becomes a much-needed time to reassess. But before we look too far into the future, let's recap the game.
You can find previous episodes on the podcast page. For now, give a listen to Episode 163.
Episode Notes
DCTF
The Roost Podcast is now part of the Dave Campbell's Republic of Football Podcast Network. You'll still get the same content with the same hosts, but now under the DCTF banner.
Homefield
We're thrilled to partner with Homefield Apparel, the premier proprietor of college football clothing. First-time buyers can use the code ROOST for 15% off their order. The Owls hoodie is a personal favorite. So is the brand new Luv-Ya-Owls shirt. Shop the Rice collection or pick up something else (or both)!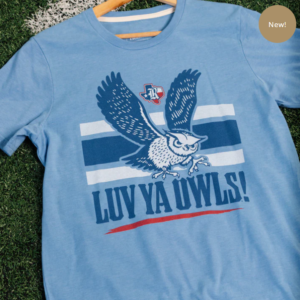 Patreon
Get exclusive insight on Patreon. Be the first to get the inside scoop on what's going on with Rice football and stick around for even further analysis. That includes practice updates, analysis and more. Your support matters and makes The Roost better.
Recapping Rice Football vs UConn
When just about everything that could go wrong does go wrong…
Special teams and turnovers were the biggest pain points, but every unit had its faults
Unpacking the offensive gameplan. Does it make sense?
How does this game impact season-long expectations?
Can this team find consistency again?
Is it fair to call the upcoming Tulsa game a must-win?
Where can you find us?
The Roost Podcast is part of the Dave Campbell's Republic of Football Podcast Network. You can find this podcast and all of our partner podcasts on Apple, Spotify and wherever you get your podcasts.

Subscribe on Patreon for exclusive Rice football recruiting updates, practice notes and more.
Recent Posts