Rice football knows what's at stake this week against Western Kentucky. Here's what Mike Bloomgren had to say about the matchup, updates and depth chart notes.
Head coach Mike Bloomgren and a pair of players met with the media for their customary weekly availability. They discussed the tough loss to Charlotte and laid out expectations and their prep work for their game against Western Kentucky next week. We'll include updates from Bloomgren and those players, then dig further into the details of the Rice football depth chart and what the team looks like on the field headed into the weekend.
Subscriber content.

Please

login

to see the full post or visit our Patreon page.
Rice football has found stability at the quarterback position after injuries and lineup adjustments. With that settled and no major injury updates looming, the lineup is starting to normalize. First, the quotes:
Press Conference Quotes
"I think for three and two-thirds quarters, we played about as well as we needed to. We certainly left some opportunities out there like you always do. We played good enough to win and we weren't able to capitalize down the stretch and that's really disappointing." – Mike Bloomgren on the Charlotte loss
"We know [Western Kentucky] have a dominant offense. They have a great quarterback and they have been playing as good a defense as they have all year. They're creating turnovers. They're really playing solid in all three phases. They're really good on special teams. They get after it on special teams. So, it's going to be an unbelievable challenge for us." – Mike Bloomgren on the Western Kentucky game
"I really think the past few weeks, it's just been getting the five dudes together, gelling more as these five guys. And then also, it's just a testament to our coaching. We've talked about it before. We have probably five or six elite level offensive line coaches just in this building. We're really a product of our training when it comes to our coaching. And every week that we've gotten better, I would say as part of it is every week, our coaches have worked harder. So I think that's a big testament to some of our recent successes." – Guard Cole Garcia on the growth of the offensive line
"They're going to throw the ball a lot. So we got to get back there. And [defensive line] coach [Cedric] Calhoun always says 'put it on us'. The d-line is going to always give 100 percent effort and try and get some pressure on the QB to help on our DBs." – Defensive end Miles Adams on Western Kentucky
Depth Chart
There are no changes to the official Rice football depth chart this week.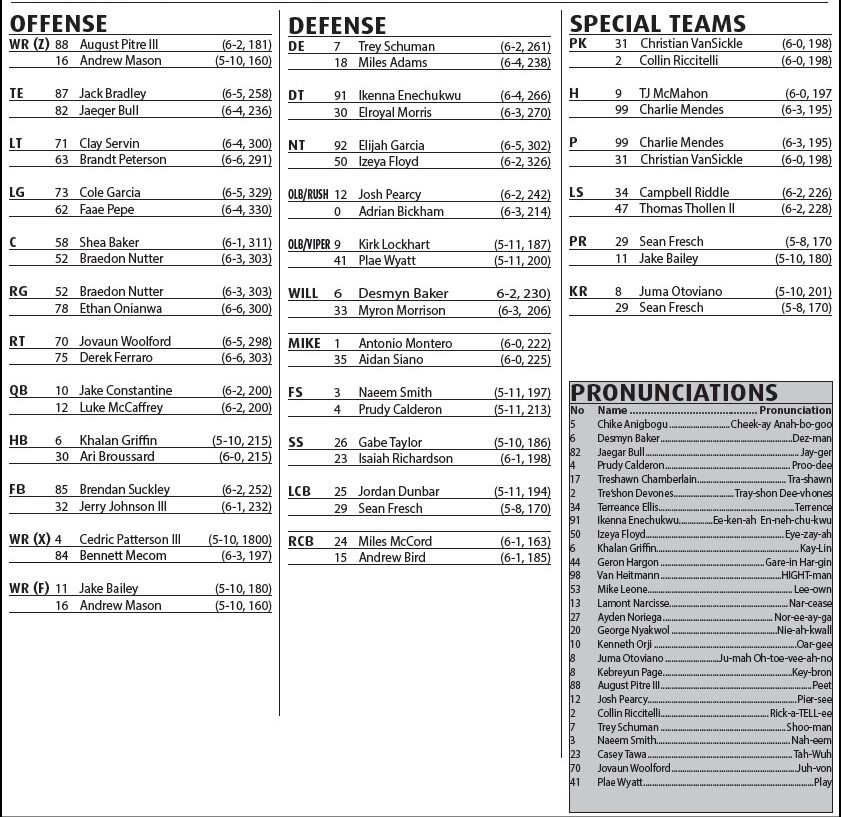 Secondary is on notice

Subscribe on Patreon for exclusive Rice football recruiting updates, practice notes and more.
Recent Posts