Rice basketball had to reach deep into the bench for a two-game set against UAB but walked away with their first winless weekend of the season.
Rice basketball started the season remarkably well, 10-5 after their first 15 games. Tied for the most wins in the West entering the weekend, the Owls had a chance to seize outright control of first place in the West with a strong showing against division-leading UAB this weekend. Rice trade blows with the UAB in both games, but it was the Blazers who threw the last punch in both contests.
It was an up-and-down weekend for the Owls from start to finish. Both teams seesawed back in forth in both games. Rice made the first shot in the opener before UAB went on an 11-0 run. The Owls immediately responded with a 17-6 run of their own.
Trailing by nine at the break, the rallies continued. Rice went on a 12-0 run. Minutes later, UAB punched back with their own 12-0. That rally proved to be the decider, giving the Blazers enough breathing room to earn the game one win.
The second game was more of the same. Rice fell behind 18-7 early on. Less than five minutes later, they led 21-20. Then it was a 31-30 Rice advantage the collapsed into a 50-39 UAB lead at the halftime buzzer only for Rice to explode out of halftime on a 13-3 run. Once more, UAB had an answer, pulling away once again and holding on for the duration.
Quincy Olivari led the team in scoring in both games, dropping 17 points on Friday and another 21 points on Saturday. No other players tallied double-digit points in both games, but Max Fiedler corralled 19 total rebounds over the course of the weekend.
Player Spotlight | Mylyjael Poteat
A freshman from North Carolina, the 6-foot-9, 260-pound Poteat had played in three of the Owls' first 15 games before the series against UAB where he appeared in both contests. He played in 15 minutes on Friday and 14 minutes on Saturday, both higher than his 10 total minutes played across his first three collegiate games.
Poteat scored 15 points and grabbed seven rebounds. He had two blocks and saw a fair amount of success on the inside, giving Rice a physical presence at the rim. He was ready when his number was called, and the Owls needed every minute he provided.
Stat Corner | Three players tripled their average minutes Saturday
Travis Evee wasn't available this weekend, forcing the Owls to turn to their bench for more minutes than they typically would. Chris Mullins was nicked up on Friday and did not play in Saturday's game. Ege Havsa did not play Saturday either. That left Rice with a lot of minutes to fill on Saturday.
Jake Lieppert entered the weekend averaging 8.0 minutes per game (eight games). He played 30 minutes on Saturday
Cameron Sheffield's playing time went from 8.9 minutes to 35 minutes
Mylyjael Poteat's playing time went from 3.3 minutes to 14 minutes
Payton Moore was two minutes shy of double his per game average, playing 21 minutes compared to his typical 11.5 minutes.
To rely on so many reserves and still put up a puncher's chance is an encouraging sign. Had Rice had its full complement of players, they probably would have split this series — and they almost managed to get there anyway.
Up Next
The Owls' upcoming series is somewhat of an oddity this season. Rather than a Friday/Saturday back-to-back at the same local, Rice will play North Texas on Thursday in Houston and Saturday in Denton. It's the only scheduled series to take place in two different venues this season. North Texas did not play this past weekend. Their scheduled series against Old Dominion was postponed.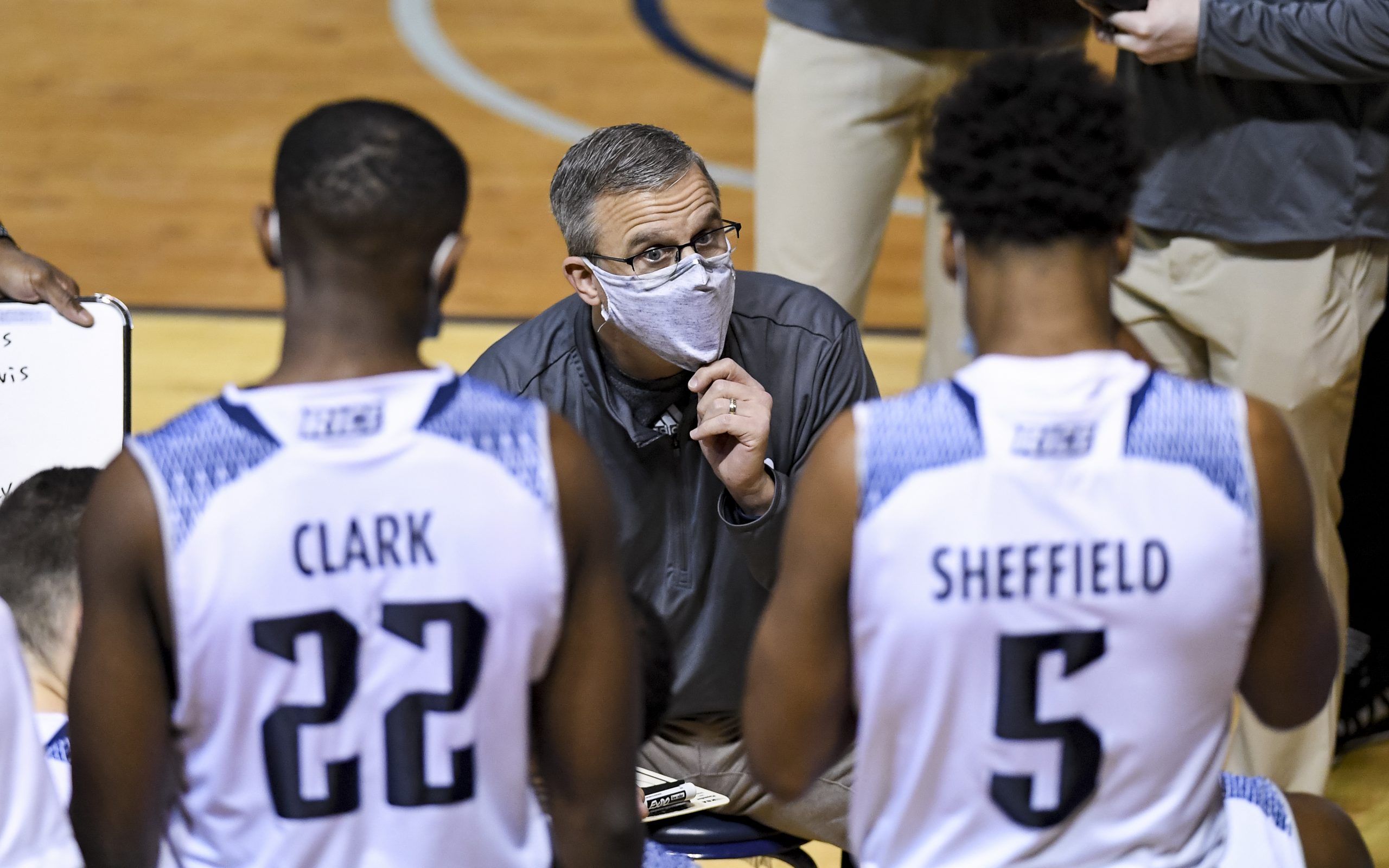 Subscribe on Patreon for exclusive Rice football recruiting updates, practice notes and more.
Recent Posts