The Roost is pleased to announce the release of the 2022 Conference USA Football Season Preview. This digital magazine is a one-stop-shop for every Conference USA and Rice football fan.
The 2022 Conference USA Football Season Preview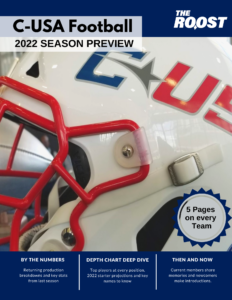 This publication details everything you could imagine about Rice Football including:
Roster analysis and depth chart projections
All-Conference picks and rising star projections
Insight on every Conference USA teams and commentary on the four incoming schools supported by plugged-in local experts
As one Rice administrator dubbed it:
it's the bible for Rice Football fans.
Get answers to questions like "Has the quarterback problem been solved?" or "Which incoming players could make the biggest impact?" or "Who are the top returning players Rice will face in Conference USA?"
This year we've tailored the content toward the ever-evolving landscape of college football, discussing the changes to Conference USA, memories of fans and media members from the last several years and what the conference will look like in the future. That's in addition to the five pages on each individual program.
What are people saying about the Previews?
Don't just take our word for it. Here's what people are saying:
"The Roost's C-USA preview has been an indispensable resource for me as I make my preparations for this season."
"I just spent 30 minutes going through it, but barely skimmed the surface. It's a great way to learn the new players.
"I don't know any preview that could be more detailed than that."
"This is worth spending the money on. Best you will get for CUSA"
Want it for free?
We did this last year and received tremendous amounts of positive feedback so we're bringing it back. Anyone who begins a subscription on the Starting Lineup tier or higher for their first time in the month of June or July will get a copy of our 2022 Conference USA Season Preview absolutely free.
Not a patron yet? Take advantage of this perk:
All first-time patrons on the Starting Lineup Tier that subscribe this summer (June 1 –> July 31) will receive a copy of the 2022 Conference USA Season Preview for FREE.
In addition to the season preview content you've come to expect, patrons all receive access to fall camp reports, practice notebooks, Q&As, recruiting analysis and more.
Interested? Take a look at these unlocked posts to get a feel for what content you'll be getting access to: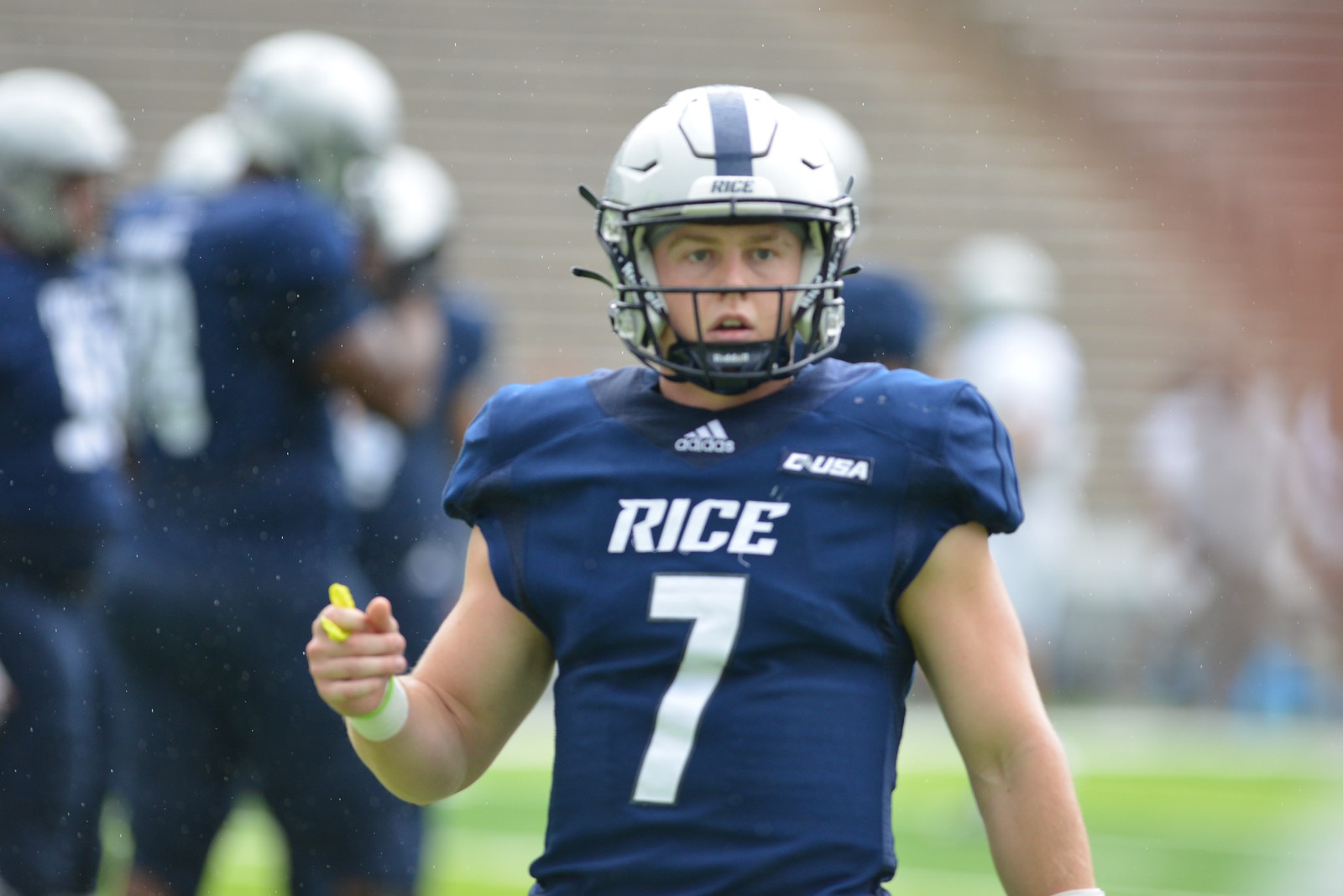 The Rice Football offense grew a lot over the course of six weeks. Here are five things we learned from the unit this spring. The offense had its moments in scattered practices throughout Rice football spring practices but always seemed to struggle in game-like situations. They finally broke through with a big spring game. Who stood […]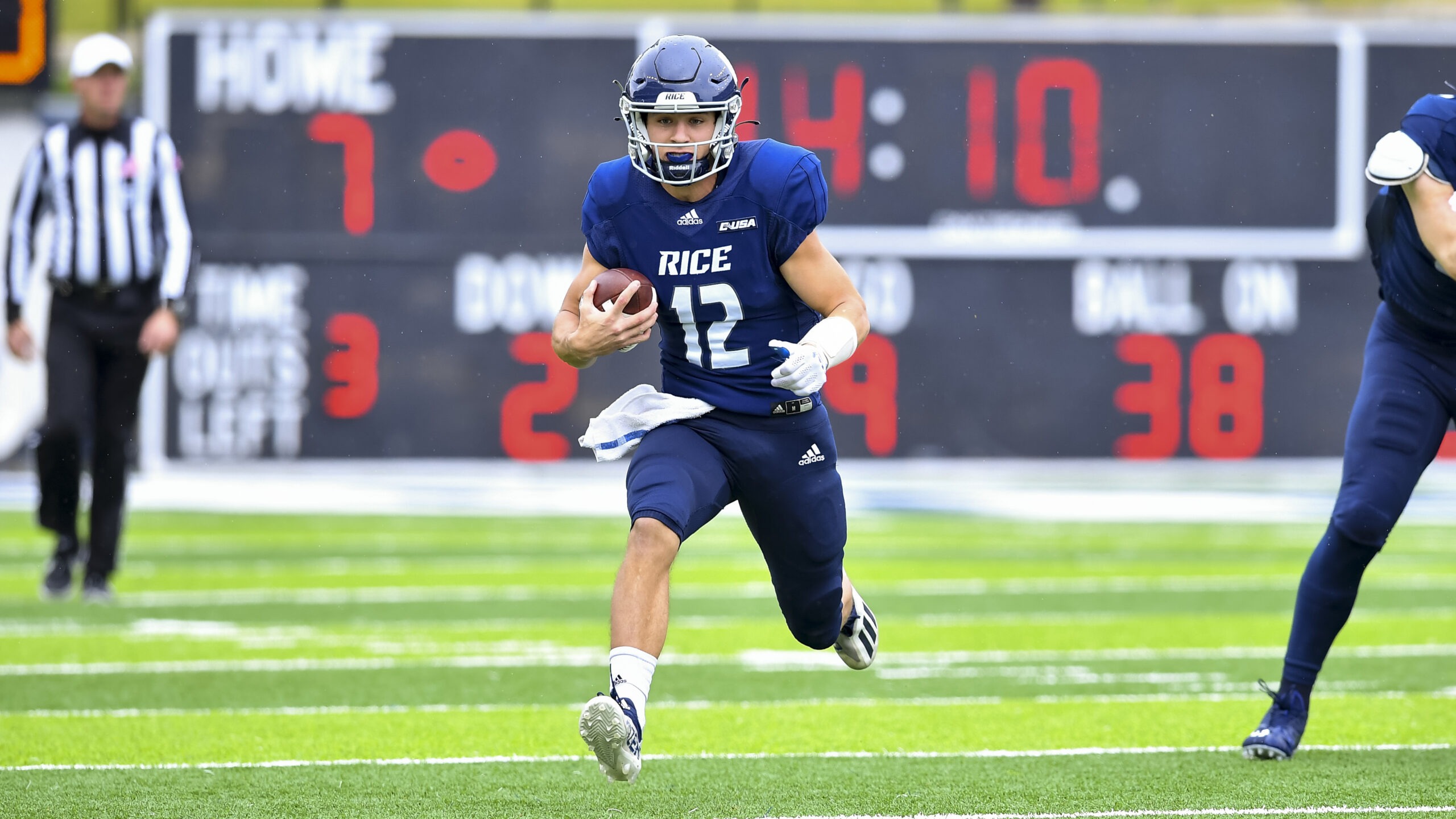 All eyes are on the newest Rice football wide receiver Luke McCaffrey, the focal point of our March 2022 Patreon Q&A. On the opening day of spring practice, Rice football head coach Mike Bloomgren almost nonchalantly mentioned Luke McCaffrey had been the one who suggested he move from quarterback to wide receiver. The comments added […]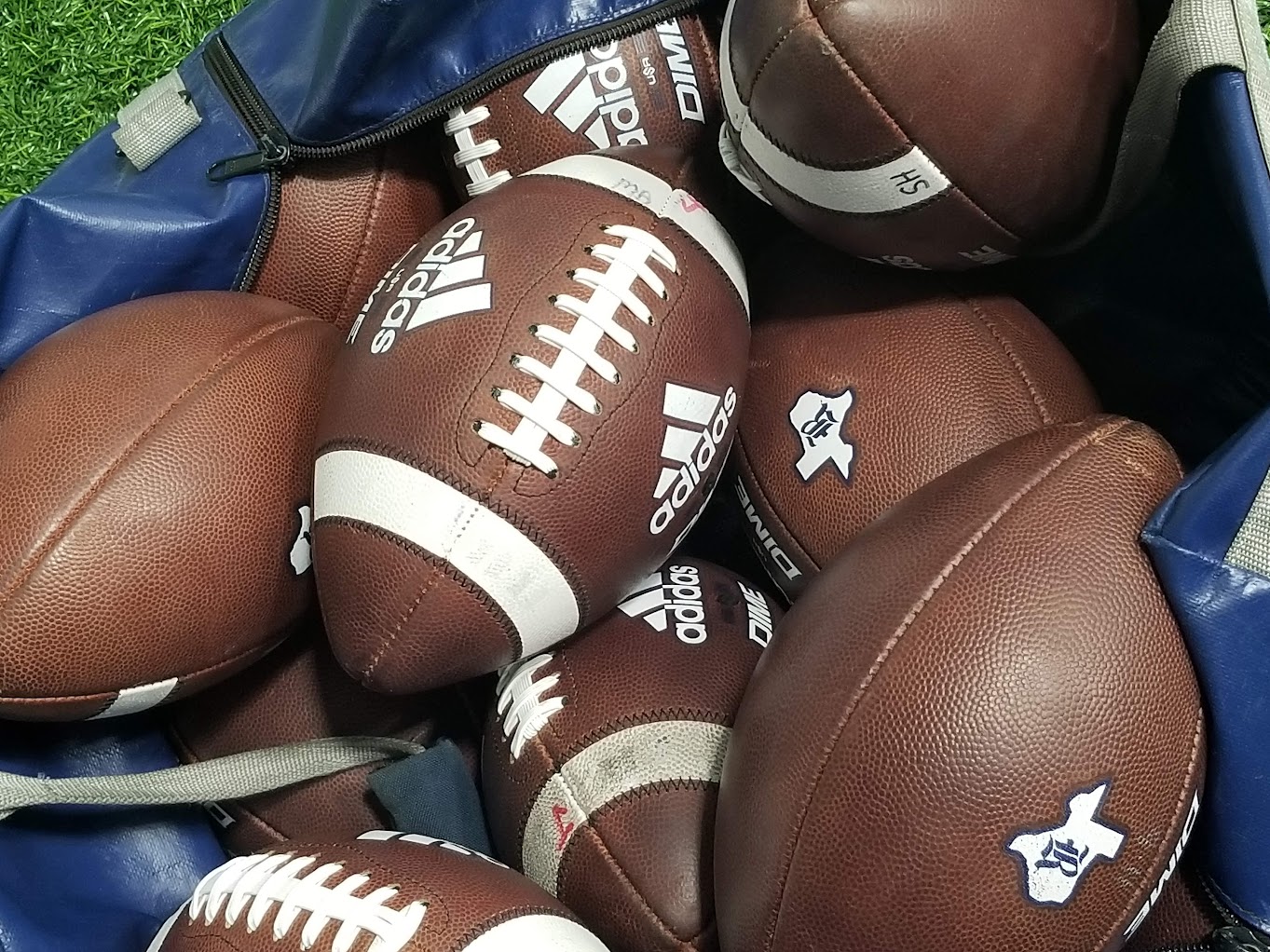 The first scrimmage of 2022 Rice Football spring practice is complete. Here are a few individual standouts and some big picture takeaways. Defense won the day on the first scrimmage of the spring. The back-and-forth battle of the two sides of the ball was weighted heavily toward that side of the ball for the entirety […]
Subscribers get access to our Rice Football season preview posts, which will be released over the course of the next several weeks leading up to the 2022 season.

Subscribe on Patreon for exclusive Rice football recruiting updates, practice notes and more.
Recent Posts