Rice Football Recruiting goes well beyond the campus at South Main. The Owls have stretched across the nation in search of the best talent.
Rice isn't like most other in-state schools. For one, the academic rigor necessary to earn admittance at South Main is extremely high. The Owls acceptance rates for both athletes and non-athletes are stringent.
In order for the Rice Football team to reach a similar caliber of athlete the Owls have widened their scope significantly, especially since Mike Bloomgren signed his first recruits in the winter of 2017. Here's a breakdown of the Owls' current class tiers by states.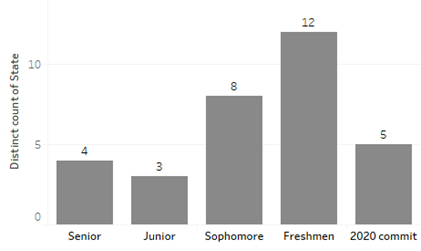 The vast majority of the sophomores and all of the freshmen and 2020 commits were recruited by Bloomgren and his staff. It's no accident the reach has expanded significantly since his arrival. The Owls still heavily recruit Texas, but they're reaching well past the Lone Star State as well.
The senior class also includes three grad transfers, originally from Texas, who played their college ball elsewhere. When taking that into consideration, roughly 60 percent of the players Bloomgren recruited are from Texas, down a considerable portion from the upperclassmen recruited by the previous staff.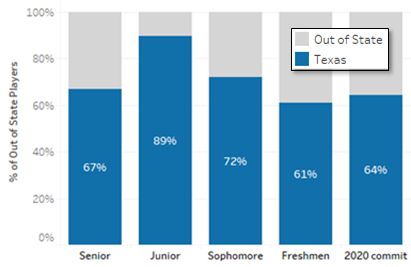 The expanded reach isn't limited to out-of-state recruiting. Rice Football recruiting is expanding its reach within Texas, too. Each of the Owls' most recent signing classes has contained fewer great Houston area recruits than the class before it. The current sophomore, freshmen and incoming recruiting classes boasts eight, seven and four members from the greater Houston area, respectively.
If geography was a limiting factor toward on-field success before, it isn't anymore. Rice football has recruited from Connecticut to California and seemingly everywhere in between. If there is a talented football player with the intellect to get into Rice, this coaching staff is going to find him.

Subscribe on Patreon for exclusive Rice football recruiting updates, practice notes and more. React to this story on our forum.
Recent Posts