National Signing Day is here and the 2019 Rice football class is being finalized. Here are the latest news and updates as they come in.
4:46 p.m. – Update
Progress is being made on multiple fronts concerning potential grad transfers. There isn't likely to be another announcement today, but there are a few guys that are varying degrees of close to coming on board.
3:55 p.m. – Not done yet
Bloomgren confirmed during his press conference this afternoon the 2019 class is not yet complete. There are a handful of grad transfer targets still out there which the staff is working to finalize in addition to the ones who have signed thus far.
1:28 p.m. – Two more walk-ons
Linebacker Edmond Lahlouh
Offensive lineman Isaac Klarkowksi
1:05 p.m. – More walk-ons coming through
Punter Charlie Mendes
Offensive lineman Connor Hughes
Wide receiver Bennett Mecom
Offensive lineman Jerry Johnson
12:05 p.m. – Preferred walk-on update
There is some paperwork to sort out before Rice can formally announce preferred walk-ons. There will be a few introduced today and many more in the days to come. Here's who's in right now:
Running back Ayden Noriega
Offensive lineman Nick Wagman
Safety Chike Anigbogu
11:40 a.m. – Update
With the addition of Chaffin, the 2019 signing class is up to 21 players.
16 high school signees
2 JUCO players: Smith, Rozner
3 Grad transfers: Leverett, Stewart, Chaffin
That leaves Rice with four open spots for this class but National Signing Day isn't over yet. There should be at least a few more commitments coming down the pipe, if not today, then in the coming weeks.
11:29 a.m. – Stanford transfer Brian Chaffin has committed to Rice.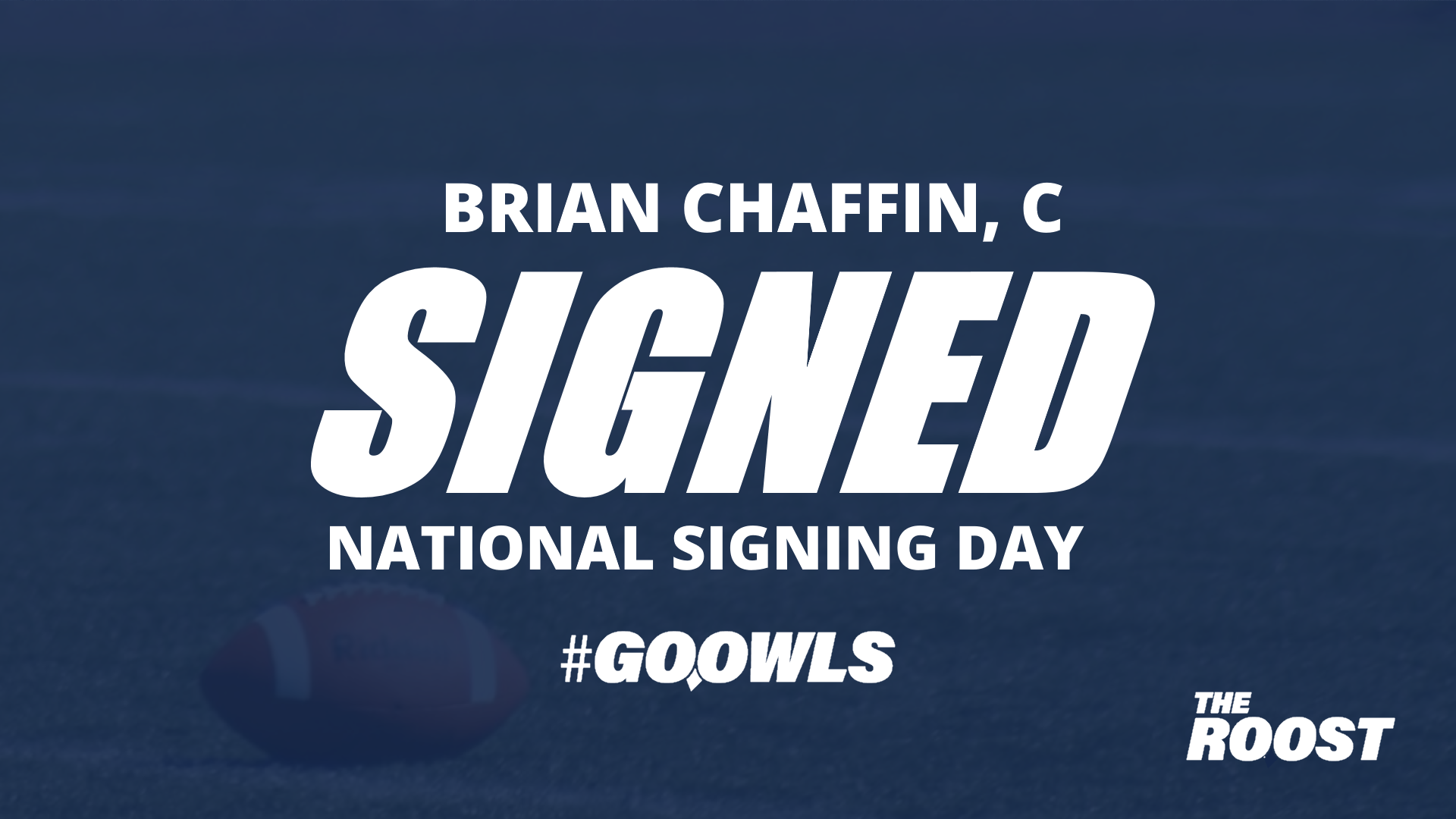 10:06 a.m. – Update
All three of the expected high school additions have submitted their Letter of Intent. We're stilling waiting on an official announcement on Harvard transfer Tom Stewart. Word on his addition should come around lunch time. He won't be the only additional name added to this class by late afternoon.
9:31 a.m. – De'Braylon Carroll has sent in his Letter of Intent.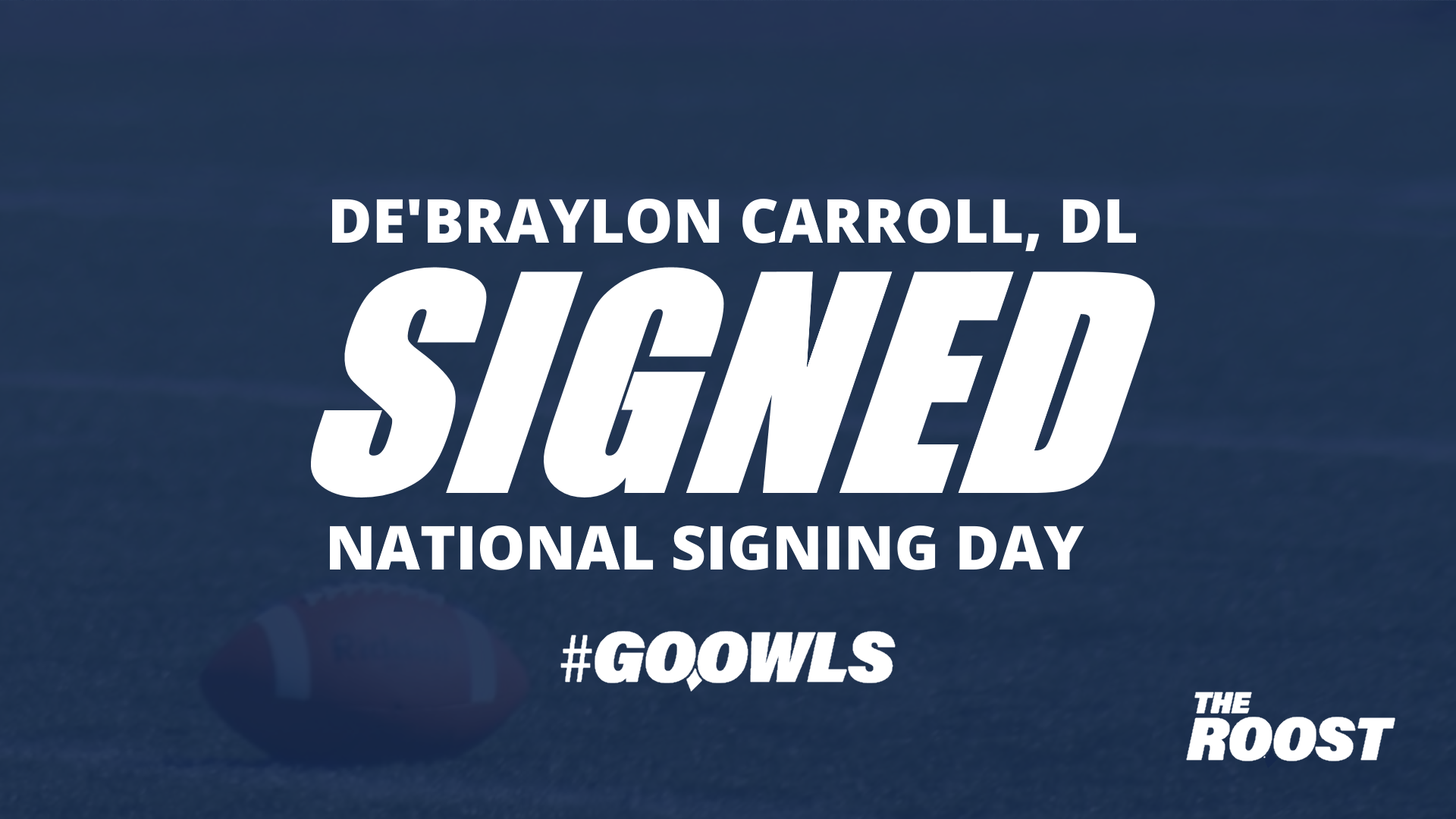 8:19 a.m. Update
Two signatures in so far from a pair of committed players. We're still waiting on two more commits and should sign another few prospects who have not made a public announcement yet. More to come.
8:15 a.m. – Jovoni Johnson has sent in his Letter of Intent.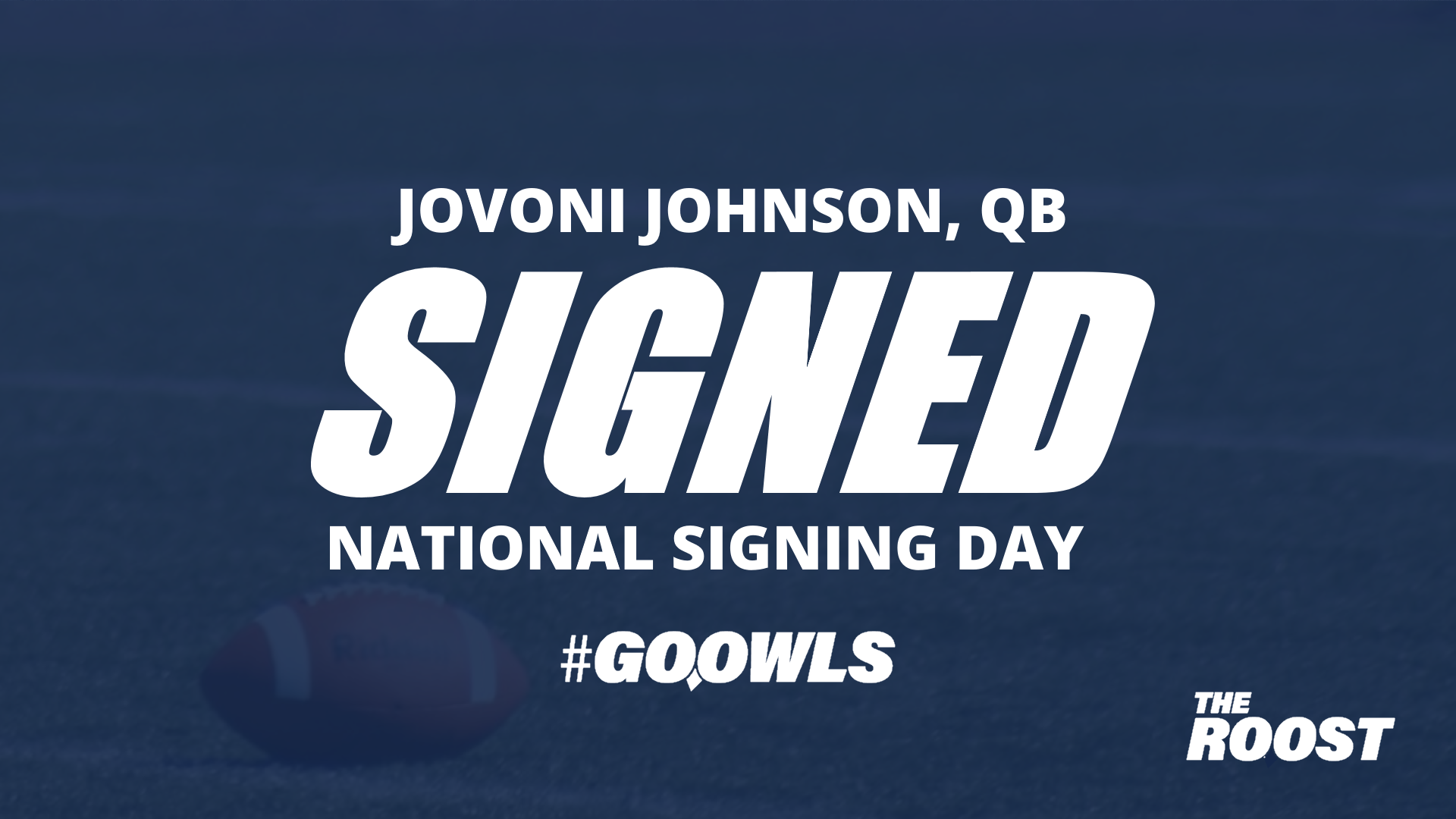 7:51 a.m. – Myron Morrison has sent in his Letter of Intent.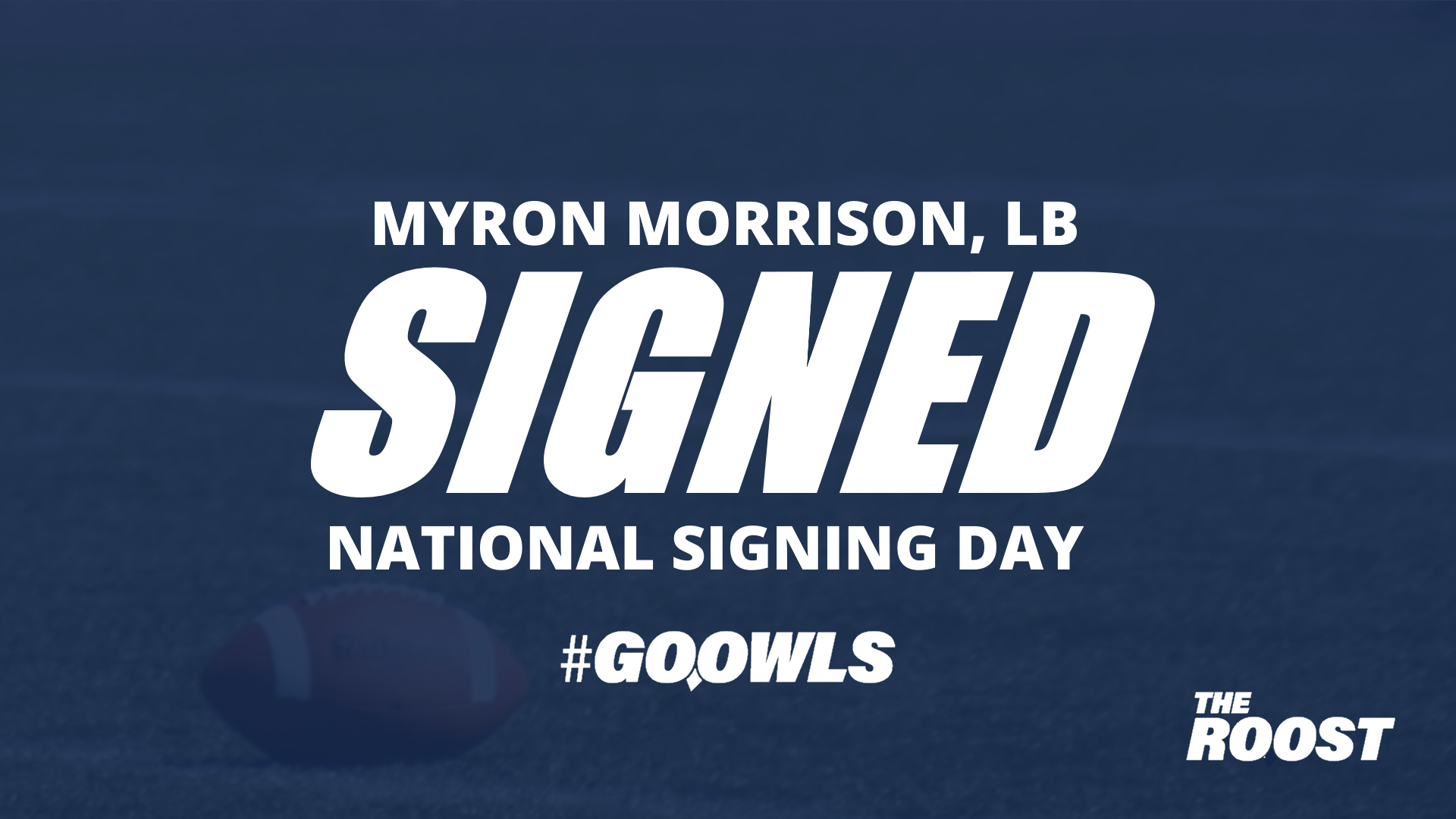 7:10 a.m.
Here we go. First signature could be coming in any time now. Hurry up and wait.
Wednesday – 5:30 a.m.
Letters of intent can be sent in starting at 8:00 a.m. local times. That means we could see things start rolling as early as 7:00 a.m. CT.
Tuesday
Rice has four players committed players expected to sign on National Signing Day. All four have solidified their commitments in the past month, leaving little concern among the staff that any sort of 11th-hour defection might occur this time around. If things go to plan, we'll see signatures from quarterback Jovoni Johnson, quarterback Tom Stewart, linebacker Myron Morrison and defensive tackle De'Braylon Carroll.
On the eve of National Signing Day, we made predictions for which additional names could jump on board here.
As the 2019 class started to close, Rice sent out a flurry of offers for 2020. This was the first batch of offers Rice had extended to anyone out of the 2019 class. Notable names include Bishop Lynch safety Plae Wyatt and Tomball Memorial wideout Logan Kyle. Expect things to pick up on that front in short order.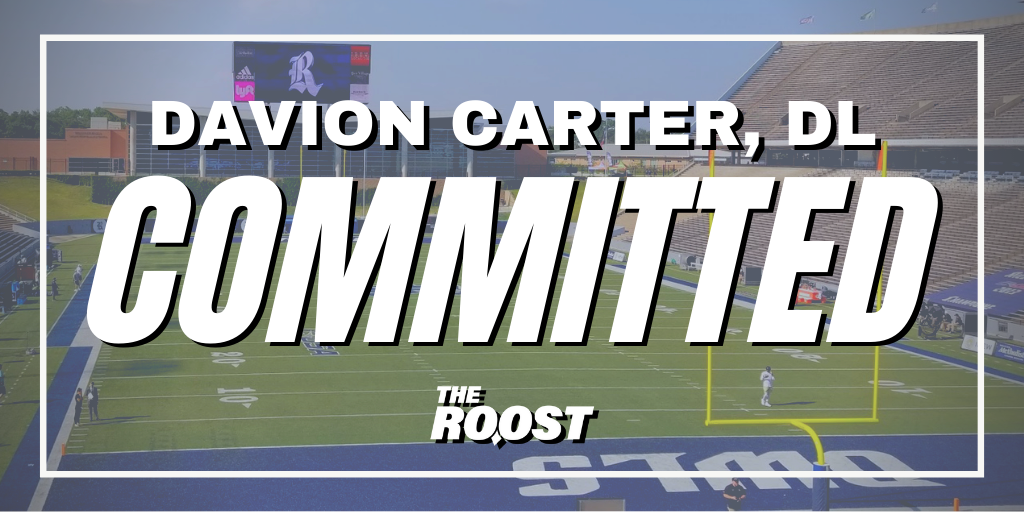 The first commitment of the 2022 Rice football recruiting class in the books. Defensive lineman Davion Carter has committed to the Owls. It's been a relatively quiet spring on South Main, at least as far as the 2022 Rice football recruiting class was concerned. But even without a commitment through the end of March, the […]

Subscribe on Patreon for exclusive Rice football recruiting updates, practice notes and more. React to this story on our forum.
Recent Posts