Rice football has a healthy dose of new faces in their wide receiving corps this year. Led by Aaron Cephus, a few other pass catchers have emerged.
Aaron Cephus is the lone name at the top of the box scores from the 2017 season. The then-freshman receiver hauled in 25 receptions for 622 yards. He's a raw, big-bodied athlete with enormous potential. His 24.9 yards per reception led all of college football in 2017, but there's more to Cephus than that one statistic – just like there's more to the Rice receiving corps than that one player.
Rice football doesn't return any other receivers, outside of Cephus, who had more than four receptions in 2017. That's an almost incomprehensible amount of turnover, but the clean slate has opened up opportunities for several players on the roster, both old and new. If Rice is going to be successful this fall they're going to need several of these players to step into meaningful roles.
The most likely player to emerge from that mix is sophomore wideout, Austin Trammell. Dubbed "Mr. Consistent" for his reliability and soft hands throughout camp, Trammell is one of, if not the most sure-handed player on this roster. Despite only registering four receptions for 51 yards last season, Trammell could be the early favorite to lead the Owls in receptions this year.
Trammell has spent a good amount of time out of the slot early on this fall, a place that he has excelled. His quick release and elusiveness across the middle should open up opportunities for the guys on the outside.
He's already proven that he's not the kind of inside man that can be covered by your average linebacker. The 5-foot-10 receiver has a quick twitch and attacks the ball over the middle, showing a certain amount of fearlessness that begs his quarterbacks to trust him with the ball in critical moments.
Head coach Mike Bloomgren couldn't be more thrilled with the growth Trammell has shown this offseason, acknowledging that Trammell is "good at everything" and at the center of the Owls' plans on offense this year.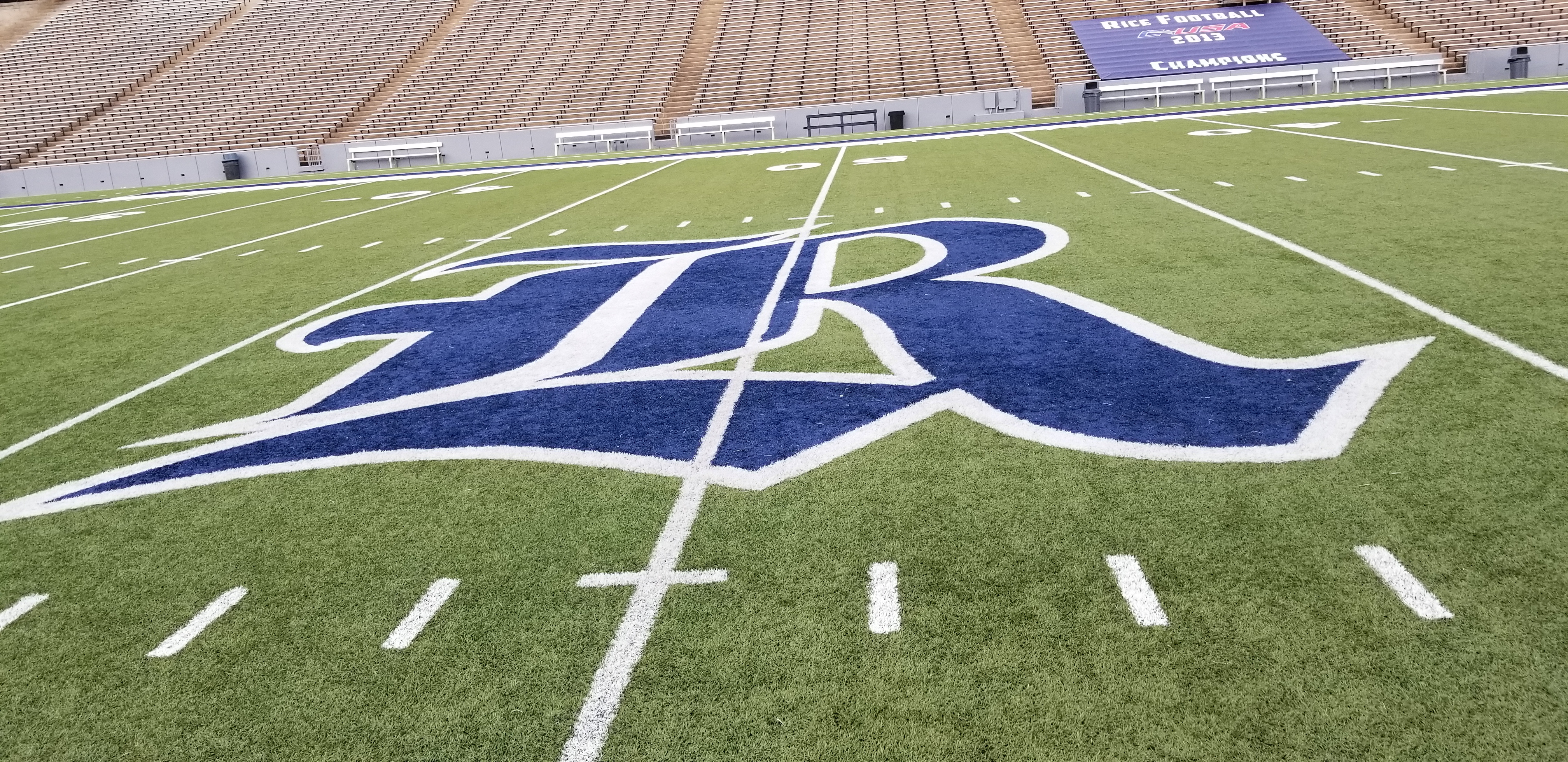 The third man who has separated himself from the pack was somewhat of a surprise this fall. True freshman Brendan Harmon is playing at too high of a level to not be on the field. That's not just one man's opinion.
When talking with Cephus about his strengths in the redzone Cephus turned the conversation to the talented freshman, lauding his "great ball skills" adding Harmon would "definitely be a threat" on the field this season. Trammell added to the praise, referring to Harmon as the missing piece on the outside, giving the Owls "every aspect of the passing game they need."
More importantly, Bloomgren doubled down on both of those remarks. "He's a redzone threat," remarked Bloomgren of the 6-foot-5, 180-pound freshman after one of the Owls' final practices of fall camp. "More than that," he added, "he's also proven he can run routes and be more physical than we thought he could be in year one. He's going to play and he's going to play a lot."
Meanwhile, Harmon is humbling working on getting the ins and outs of this new offense covered. His focus this offseason has been simple: "I've just been trying to dedicate myself to learning the playbook so I can come in and make plays when it's my turn," he admitted, modestly. For Harmon, that turn might come sooner, rather than later.
He's also proven he can run routes and be more physical than we thought he could be in year one. He's going to play and he's going to play a lot.
Mike Bloomgren on freshman WR Brian Harmon
Those three, along with redshirt sophomore Rhett Cardwell and versatile running back and converted wide receiver Austin Walters moving into the slot out of the backfield, will be the primary wideouts this season. Cephus has the experience. Trammell has the hands. Harmon has the size. Each of them brings a unique set of skills to the field and all of them will be needed for this passing attack to improve from where it was a season ago.
So far, so good. "Everybody is doing their job," relayed Cephus. And, as Bloomgren has stressed throughout his tenure so far, it's all about the process. For the Rice wide receivers, the process is just beginning and soon enough it will be time to put all of those techniques and tools onto the field at game speed. Each man brings something a little different and, in this case, the sum of the whole looks to be better than the parts.
"I just want to do my best, make plays, and have fun," summed up Harmon, excitedly before adding one all-important closing comment, "And get some wins." It looks like the Owls might have enough weapons in their receiving corps to do just that.

Subscribe on Patreon for exclusive Rice football recruiting updates, practice notes and more.
Recent Posts