Coming Soon: The Roost's 2022 Conference USA Season Preview will be released on Wednesday, June 29th.
In years past, The Roost has offered two Preseason Preview digital magazines: one geared directly toward Rice football and another tailored to fans of all Conference USA teams. Starting this year, The Roost will be releasing one Conference USA Football Season Preview in lieu of the split offering.
The Preview will go on sale Wednesday, June 29th.
For Conference USA fans, nothing about your experience will change. You'll still be able to purchase the preview from the site directly and it will have a similar look and feel to recent editions, with a few nuggets tucked in this year on the topic of conference realignment and the incoming members of the conference.
For Rice fans, this decision was made to streamline your access to Rice football content — and we're not cutting anything. All position previews, individual superlatives and features that had been previously included in the Season Preview will be shared directly on Patreon over the next several weeks.
There's now no need to purchase an additional Rice-specific preview. Simply pick up a copy of the conference preview (it's cheaper than the Rice preview has been in the past!) and get everything else included in your Patreon subscription to The Roost.
Not a patron yet? Take advantage of this perk:
All first-time patrons on the Starting Lineup Tier that subscribe this summer (June 1 –> July 31) will receive a copy of the 2022 Conference USA Season Preview for FREE.
In addition to the season preview content you've come to expect, patrons all receive access to fall camp reports, practice notebooks, Q&As, recruiting analysis and more.
Interested? Take a look at these unlocked posts to get a feel for what content you'll be getting access to: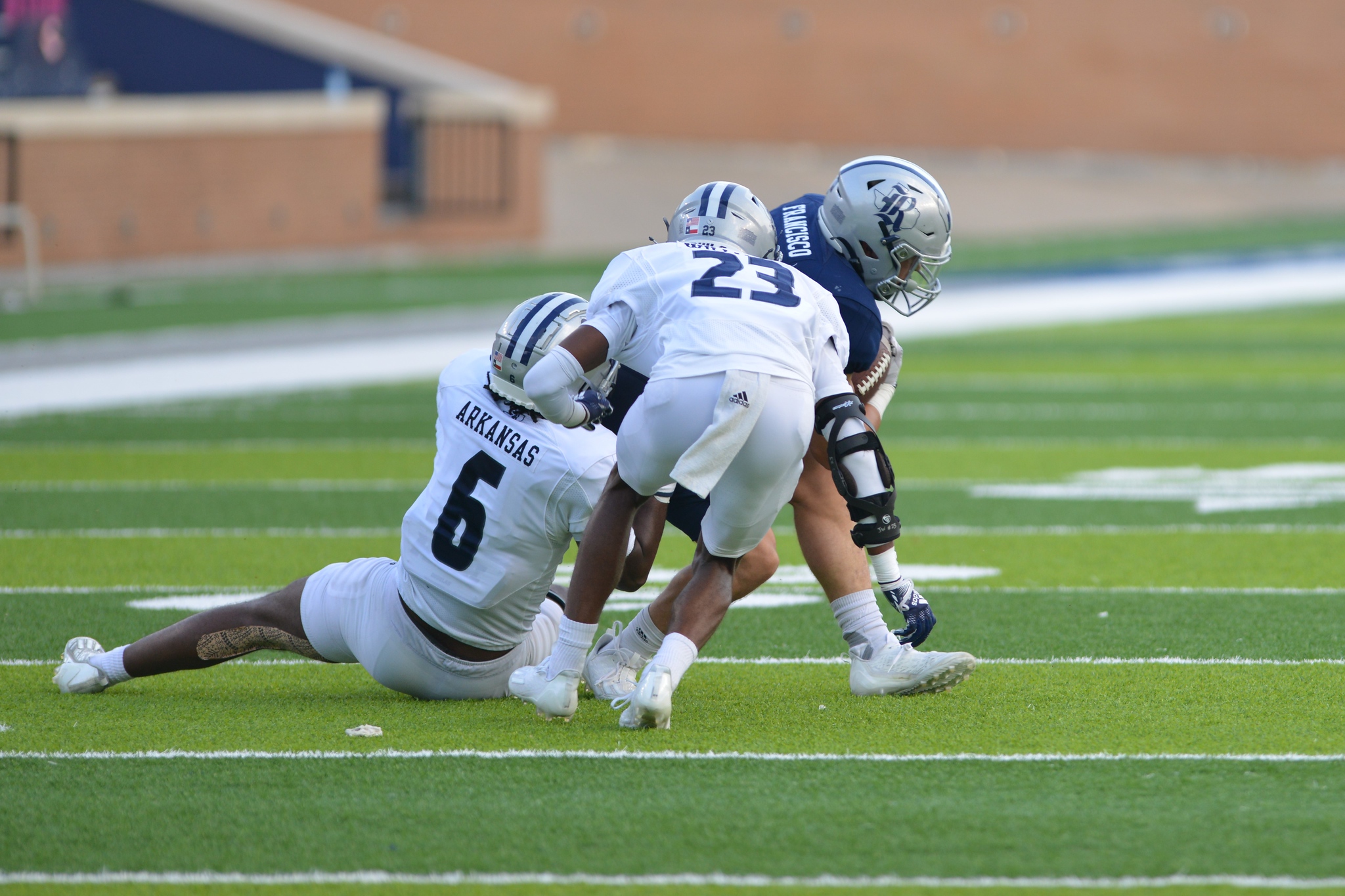 The Rice Football defense once again had a productive spring. Here's what we learned about that side of the ball. Despite coming out of the wrong side according to the final score in the 2023 Rice Football Blue and Gray Game, the defense had a largely positive spring. They asserted their will in the prior […]

Subscribe on Patreon for exclusive Rice football recruiting updates, practice notes and more.
Recent Posts