Rice Volleyball rallied from an early deficit to win its season opener, showcasing the kind of resiliency they'll need to succeed this year.
In many respects, it was surreal for coach Genny Volpe and Rice Volleyball to just be back in action at Tudor Fieldhouse against Houston on Saturday. When the first serve landed it broke a streak of 471 days since the Owls played a game that counted on their home court. The primary driver for such a lengthy delay, COVID-19, hasn't gone away, but the Owls have worked incredibly hard to get to this point. They're not going to quit now.
"It was great to be back in the gym and just great for the team to be able to compete," Volpe said in the aftermath. "They were loving every second of it. The good, the bad, the ugly, they were loving the competition."
The first stanza of the new season provided an immediate test from their crosstown rivals. Houston came out swinging, capitalizing on the Owls' mistakes, winning the first two sets 25-20 and 25-18. Rice hit just .053 and .103 in those frames, well under the .269 rate they hit at last season.
Volpe mentioned she spoke to the team for about a minute in the break between sets. "There was no magic stuff," she admitted, praising the teams' resiliency. "Volleyball. it's a game of momentum, and we didn't have it. And we found a way to grab it and never let go of it."
From that point onward, Rice would settle in. They took the third set 25-22 and the fourth by a commanding 25-12 score. When push came to shove, the Cougars couldn't match the Owls' firepower in the final set. Rice prevailed 15-11, clinching the match with a kill from Nicole Lennon.
Lennon (18 kills) had a solid day, but Volpe herself called it a team effort, citing performances by Tia Grippo, Elizabeth Labue and Maddie Fowler. Freshman Nia McCardell, Danyle Courtley and Sahara Maruska shined, too.
"A lot of people played today," Volpe said, "There's a lot of people making contributions and I think, what I'm so excited about,  is how we have so many options." Those options each made their marks, setting the stage for a promising season despite the challenges that loom ahead.
Rice will close January with one more game against Houston and a two-game set with SMU in Dallas. From there, it's onto conference play. The Owls know it's going to be a bumpy ride, but they're committed to seeing it through. Expectations haven't waivered. Volpe knows the Owls' opponents will have to navigate through similar challenges.
Having the poise to push through the noise and stay ready, that's what will separate this team from its challengers. "Once this whistle new and we started, it was natural, it really was," Volpe said. And just like they had so many times before, Rice found a way to win.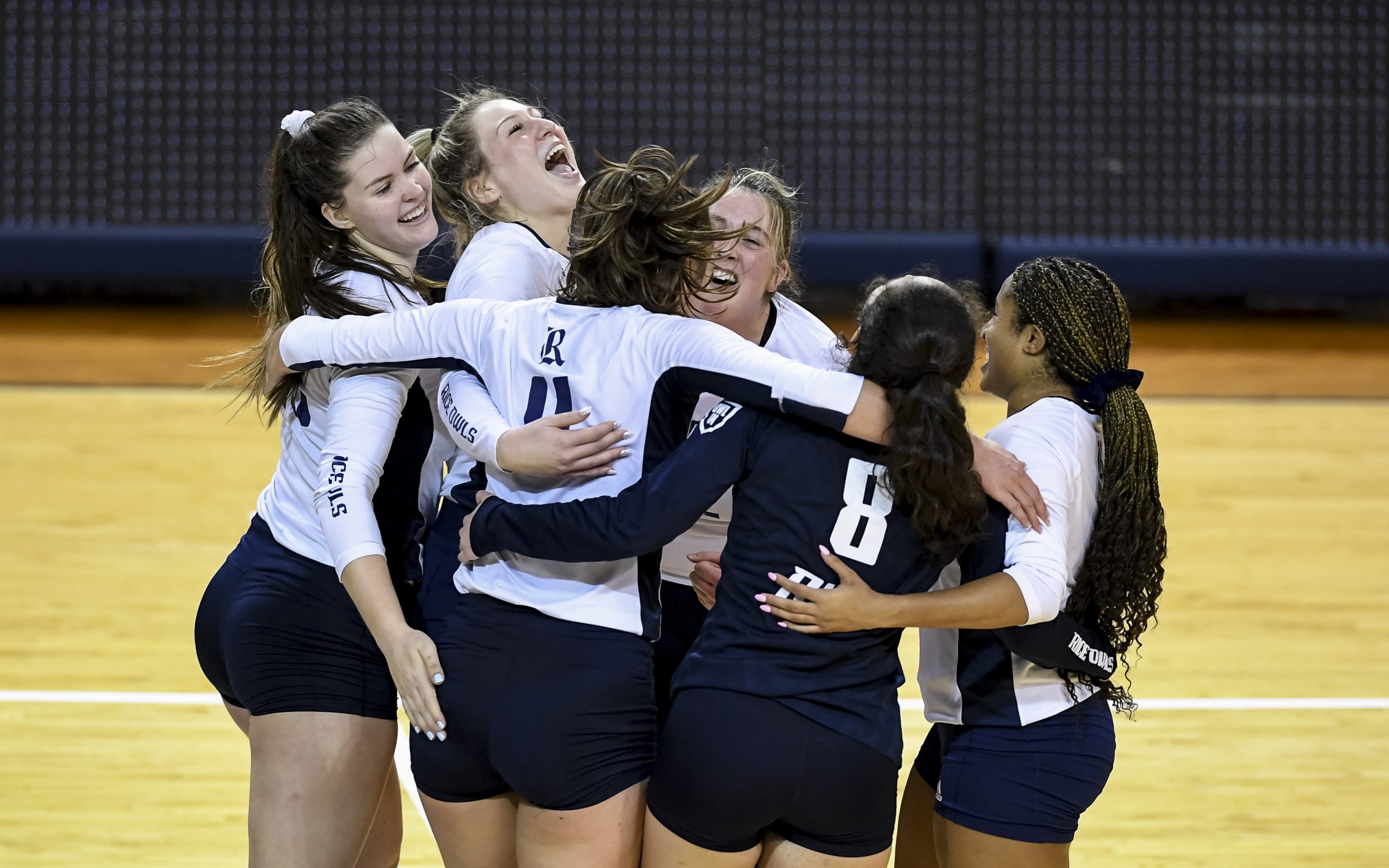 Subscribe on Patreon for exclusive Rice football recruiting updates, practice notes and more.
Recent Posts