The staff of The Roost is pleased to announce the launch of The Roost Shop. If you've been following along with us for some time or you've recently started reading, grab a shirt or a mug to show your support.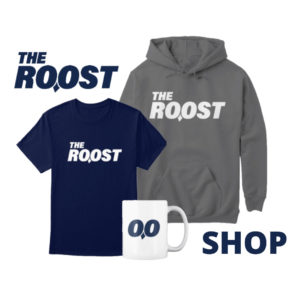 But wait, there's more. If you've purchased a copy of the 2019 Rice Football Season Preview or the 2019 Conference USA Football Season Preview you'll save on all purchases at The Roost Shop from now until kickoff of the 2019 season against Army on August 30th.
Those who have purchased either magazine should receive an email with further instruction. If you haven't gotten a copy of a preview yet, you can pick one up now and still qualify for the promotional discount.
The Rice Football season is quickly approaching. Before long the Owls will be back on the gridiron and the season will be in full swing. Don't miss your opportunity to support The Roost and the Owls today.

Subscribe on Patreon for exclusive Rice football recruiting updates, practice notes and more.
Recent Posts