2022 Conference USA Football Preseason Preview
Check back here to purchase the preview when it launches on Wednesday, June 29, 2022.
Unlocked Posts
All first-time patrons on the Starting Lineup Tier that subscribe this summer (June 1 –> July 31) will receive a copy of the 2022 Conference USA Season Preview for FREE.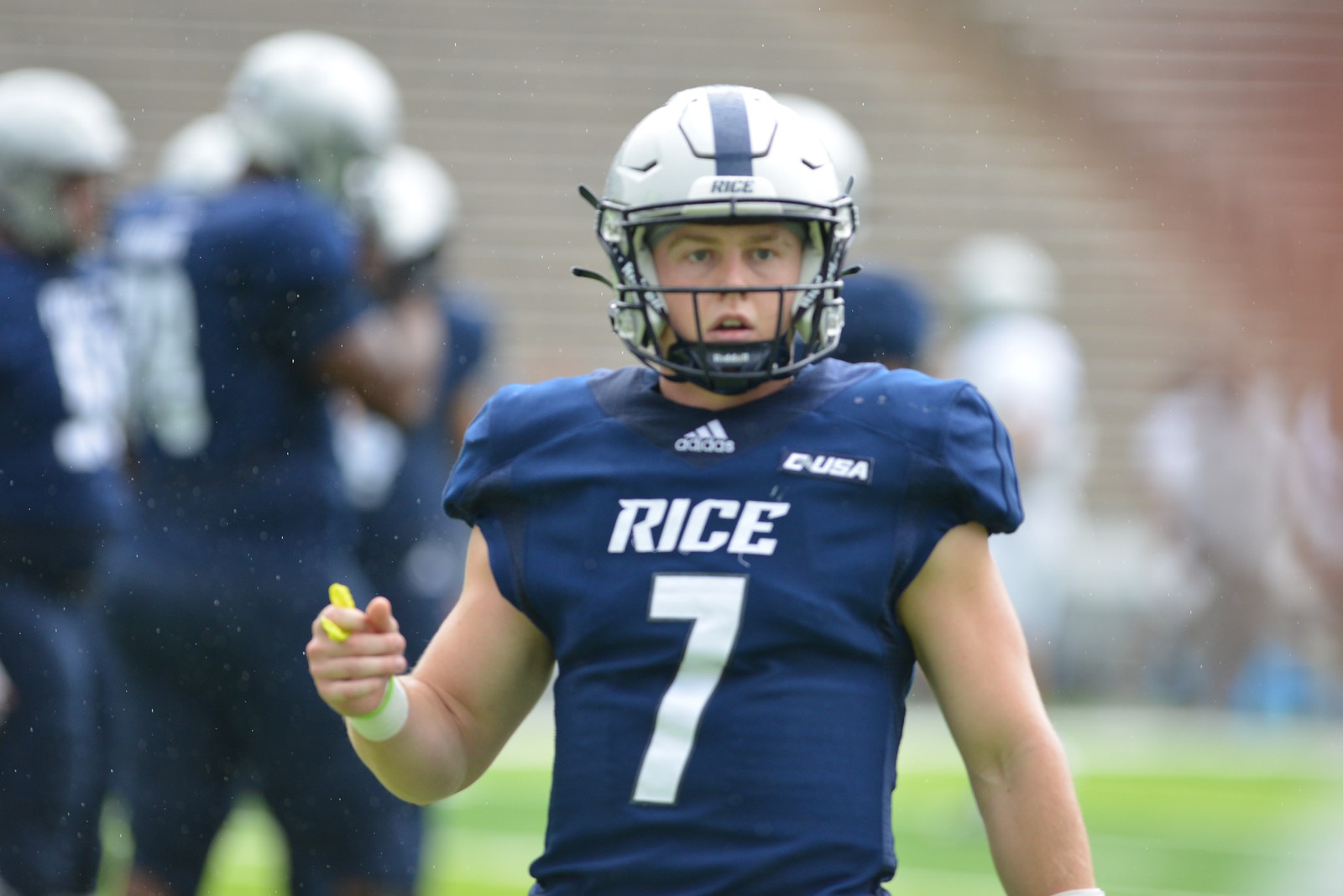 The Rice Football offense grew a lot over the course of six weeks. Here are five things we learned from the unit this spring. The offense had its moments in scattered practices throughout Rice football spring practices but always seemed to struggle in game-like situations. They finally broke through with a big spring game. Who stood […]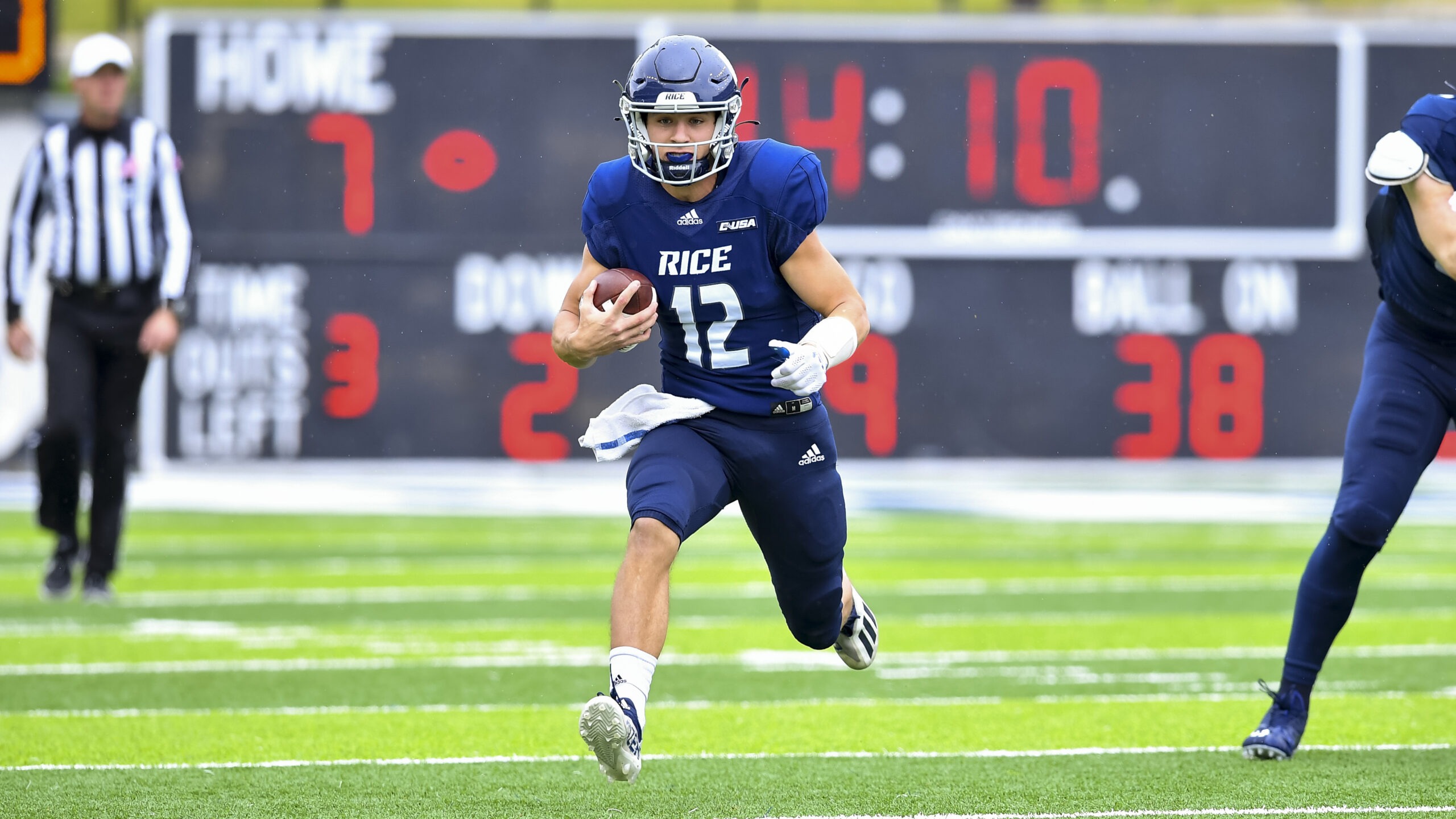 All eyes are on the newest Rice football wide receiver Luke McCaffrey, the focal point of our March 2022 Patreon Q&A. On the opening day of spring practice, Rice football head coach Mike Bloomgren almost nonchalantly mentioned Luke McCaffrey had been the one who suggested he move from quarterback to wide receiver. The comments added […]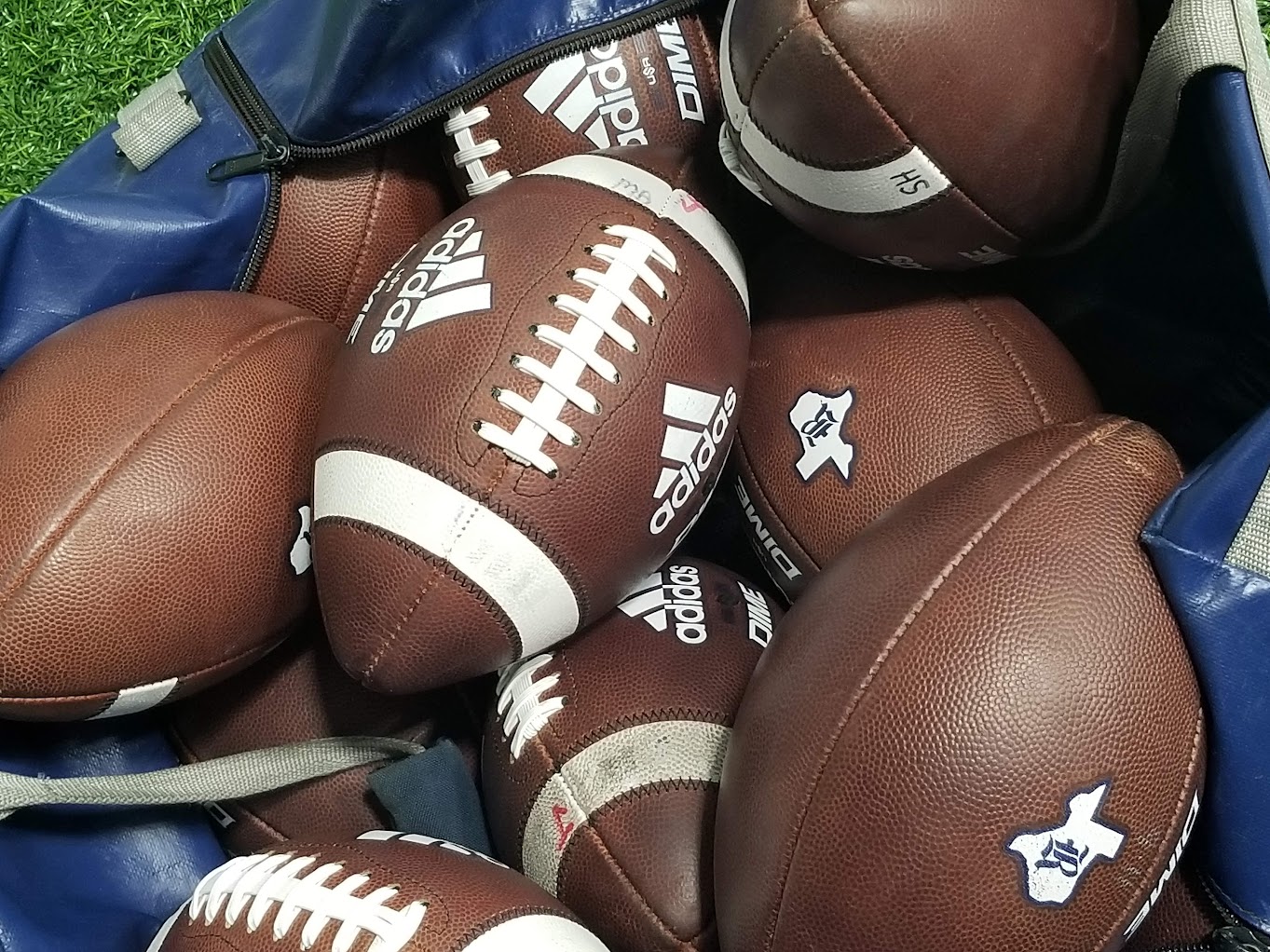 The first scrimmage of 2022 Rice Football spring practice is complete. Here are a few individual standouts and some big picture takeaways. Defense won the day on the first scrimmage of the spring. The back-and-forth battle of the two sides of the ball was weighted heavily toward that side of the ball for the entirety […]
Become a Patron!
What else is new?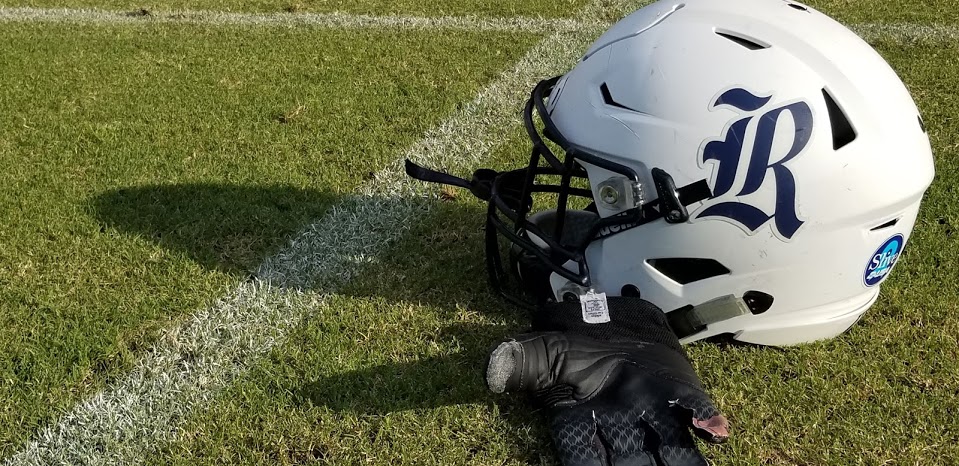 The 2023 Rice Football Recruiting class started with a quarterback and continued to add offensive firepower. Here's how this side of the ball stacks up. Rice signed 24 players during the Early Signing Period. Of those players, 18 are current high school seniors and 15 of them play on the offensive side of the focal […]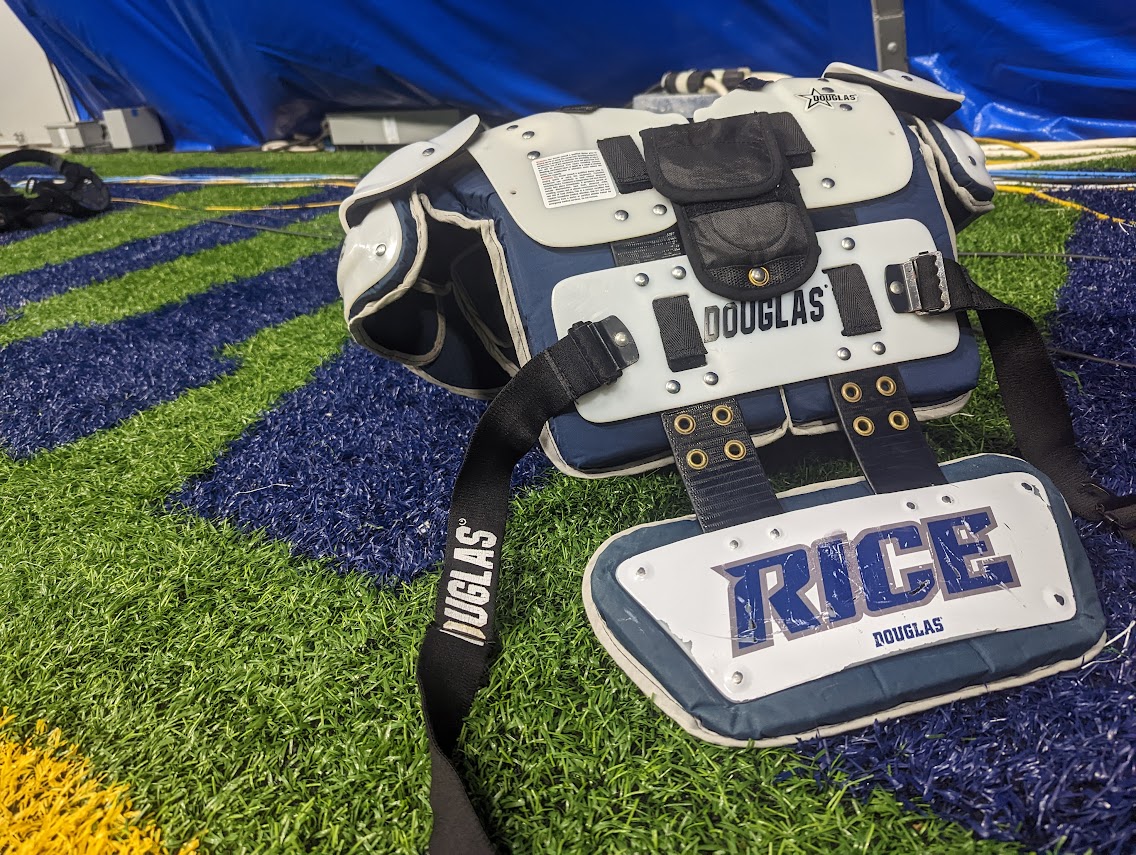 The 2023 Rice Football Recruiting class is full of pass rushers, impact players and specialists. Here's how those sides of the ball stack up. Rice signed 24 players during the Early Signing Period. Of those players, 18 are current high school seniors and nine of them play on the defensive side of the ball. We've […]