2020 Rice Football coaching staff
Mike Bloomgren – Head Coach

Mike Bloomgren joined the Rice staff after spending the six prior seasons with the Stanford Cardinal. He coached the offensive line for two seasons before assuming the role of offensive coordinator. While the offense was under the control of Bloomgren the Cardinal were marked by a ferocious running attack led by Heisman Trophy finalists Christian McCaffrey and Bryce Love.
Bloomgren has a proven track record of bringing in top level talent and developing them into great players. Recognized by Rivals.com and ESPN as one of the best recruiters in the nation, Bloomgren has worked to bring that tradition of excellence with him to Rice. He'll be entering his third season in 2020.
Jerry Mack – Assitant Head Coach / Off. Coordinator / Quarterbacks
The 2016 MEAC Coach of the Year, Jerry Mack joined the Rice coaching staff after four years at the helm of North Carolina Central. He became the first NCC coach to win seven games at the FCS level in his first year, taking the Eagles to an undefeated conference record in 2016 and a trip to the Celebration Bowl.
Rice is Mack's eighth coaching stop since 2004. Mack has coached wide receivers at Jackson State, Central Arkansas, Memphis and South Alabama while also serving a one-year stint as the offensive coordinator at quarterbacks coach at Arkansas-Pine Bluff. Since coming to Rice, he's worked with wide receivers, running backs and now quarterbacks.
Brian Smith – Def. Coordinator / Safeties

A veteran coach of defensive backs, Brian Smith commands the Rice defense. He joined the Owls' staff after nine years in the NFL with the New York Jets and Philadelphia Eagles where he coached the defensive secondary for New York and linebackers for the Eagles. In between his NFL tenure and his arrival at Rice, Smith served as the defensive backs coach for the Michigan Wolverines in 2016 and 2017.
Smith was instrumental in building the nation's No. 1 ranked passing defense in 2017 despite replacing the majority of the defensive backfield with new starters. He brought that experience and excellence to a Rice secondary that has shown marked improvement under his direction.
Sanders Davis – Offensive Line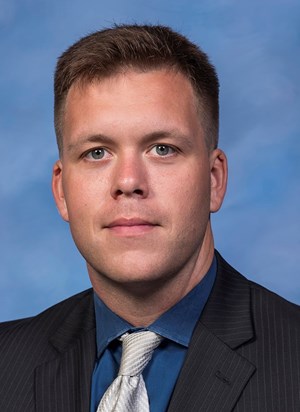 Sanders Davis joined the Rice staff in 2019 after serving as the offensive line coach and the run game coordinator for Catholic High School in Baton Rouge, LA. Prior to that, he played his college ball at Dartmouth as a center from 2010 to 2013. His first season as south main was spent as an offensive analyst. He was elevated the offensive line job during the offseason. The 2020 season will be his first as a position coach at the collegiate level.
Chris Monfiletto – Tight Ends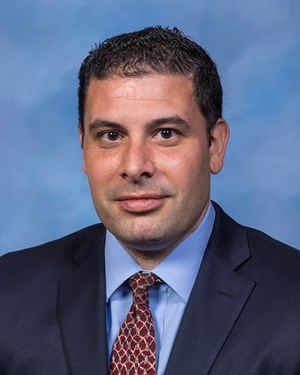 Chris Monfiletto joined the Rice staff as an analyst in 2019. Prior to his work as a quality control assistant, he served as the head coach at Kenyon College from 2012 to 2018. He's led productive offenses at multiple stops along the way, setting him up for his first job as a position coach in 2020. He'll work with the tight ends after being elevated from his analyst role during the offseason.
Cedric Calhoun – Defensive Line

Cedric Calhoun left the SEC to coach at Rice. He spent the last four years as an assistant with the Vanderbilt Commodores before returning to his roots along the defensive line. Calhoun cut his chops as the defensive line coach under Mario Cristobal at FIU before moving on to Dartmouth and Alabama A&M. His crowning achievement is the development of Pro Bowl defensive end Robert Mathis, the 2002 SWAC Defensive Player of the Year who was he coached at Alabama A&M.
Robbie Picazo – Running Backs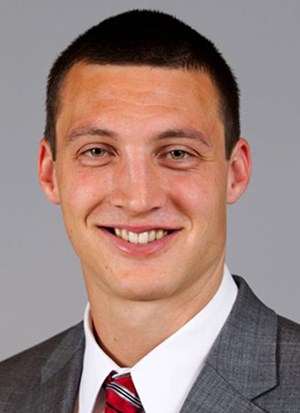 Former Stanford quarterback Robbie Picazo spent his first two seasons at Rice working with the quarterbacks before moving to the running back room this offseason. Picazo didn't see much playing time at Stanford, but he did have the good fortune of studying behind a future No. 1 overall pick, Andrew Luck. Later backing up another NFL starter, Kevin Hogan, during his time with the Cardinal. Picazo boasts a perfect 100 percent completion percentage on four collegiate pass attempts. After his playing days he served as an offensive assistant at Stanford before following Bloomgren to Rice.
Mike Kershaw – Wide Receivers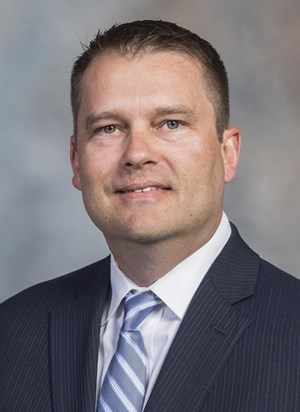 After a nine-year break from coaching, Mike Kershaw got back into football as an offensive assistant and NFL liaison on Mike Bloomgren's first staff. From there he was promoted to coach wide receivers in 2019. Kershaw coached the wide receivers and quarterbacks at Delta State while Bloomgren served as the offensive coordinator. The Statesmen boasted the No. 1 offense in Division II during the duo's final season together there.
Drew Svoboda – Special Teams

Native Houstonian Drew Svoboda brings Texas roots to the Rice coaching staff. Svoboda attended Tomball High School before becoming a three-year starter at tight end and fullback at Stephen F. Austin. His last 10 seasons prior to coming to Rice were been spent coaching high school football at Klein Collins in Northwest Houston. Svoboda inherited a 1-9 program and flipped the script immediately, turning the Tigers into district champions in his second year as the head coach.
Scott Vestal – Linebackers
Another true-Texan on Bloomgren's staff, Rice marks Scott Vestal's fourth stop at an in-state university. Vestal began his coaching career as a graduate assistant at North Texas and SMU. From there he moved on to a role as the quality control coach at the University of Texas in 2010. Vestal has spent time at Florida, Kansas, and Maryland, where he most recently served as a defensive assistant.
Gerard Wilcher – Cornerbacks

The second Lehigh coaching product on the Rice staff, Gerald Wilcher spent 10 seasons as the assistant coach and defensive backs coach for the Mountain Hawks. He spent the final two seasons at Lehigh as the school's defensive coordinator, owning an impressive 26-7 record. This is Wilcher's first coaching stop outside of the northeast, after spending additional time with Umass and Cornell.