You need to log in to create posts and topics.
The Roost NCAA Tournament Challenge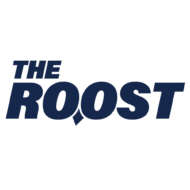 Matthew Bartlett
(@matthew_bartlett)
The Rice Women's Basketball team is going to the NCAA Tournament!
The Roost is hosting two separate Tournament Challenge contests. One for the men's tournament and one for the women's tournament, featuring the Rice Owls. Nothing fancy, just fill out your best bracket for each contest. We'll be giving out prizes to the winner of each Tournament Challenge.
Must have an account at The Roost to enter. Once you're logged in, you'll have access to the pool and the password below.
The men's bracket challenge is available here.
The women's bracket challenge is available here.
Password information is below. Must be signed in to view.
Sorry, only logged-in users can see spoilers.
The fine print
One bracket per person for each contest. Brackets close at tip off of the first games. Your entry will be scored based on what is submitted to the Tournament Challenge system. No manual overrides will be accepted.
Click for thumbs down.
0
Click for thumbs up.
1