You need to log in to create posts and topics.
Rice Baseball: Marshall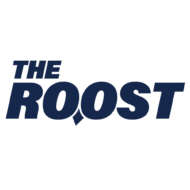 Matthew Bartlett
(@matthew_bartlett)
Rice baseball vs Marshall.
The week began on a high note, with Rice baseball besting rival Houston to clinch the Silver Glove Series. After the Tuesday night victory, Rice hit the road to finish conference play with a three game set in Huntington, West Virginia. Both Marshall and Rice were fighting for a spot in the Conference Tournament. Rice clinched their berth on Friday but Marshall had more work to do.
Both the Owls and the Thundering Herd earned spots in Biloxi this coming week. Here's how the series unfolded with three overarching themes as Rice enters the conference tournament.
THURSDAY | Marshall 5, Rice 4 (11)
FRIDAY | Rice x, Marshall x
SATURDAY | Rice x, Marshall x
TAKEAWAYS | Rice wins series 2-1
1. It's going to be a short week if the bats don't wake up
2. Winning close games remains a struggle
3. CUSA Tournament
ON DECK | vs ___ in CUSA Tournament
Click for thumbs down.
0
Click for thumbs up.
0