You need to log in to create posts and topics.
2019 Home Kickoff times released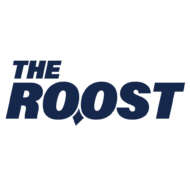 Matthew Bartlett
(@matthew_bartlett)
The 2019 home schedule has been finalize.
Put it in your 🗓 and set your ⏰. The 2019 home schedule kick-off times are officially here!

📰 » https://t.co/xJKzIykCRD
🎟 » https://t.co/I5PnIsj8wQ
🎟 » https://t.co/EuC3LQRymm
📲 » (713) 348-OWLS

Comment below what games are you looking forward to! pic.twitter.com/mw76gNRVTx

— Rice Football (@RiceFootball) May 14, 2019
A few things stand out, starting with the September slate. Rice won't play any home games before 6:00 pm. That's a huge plus when taking the Texas heat into consideration. It also opens up some opportunity for better TV windows against some of the more marquee teams on the schedule.
Rice will have two off weeks this year, Oct. 12 and Nov. 9. The only home game kicking off before 2:30 PM will be against Southern Miss on Oct. 26. Overall, those are some favorably kick times.
Click for thumbs down.
0
Click for thumbs up.
0